Roadside attractions that are free to the public are rare indeed. When they come in the form of a giant blue whale, you've hit nirvana!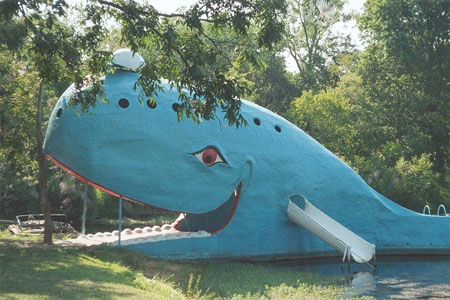 You can learn more about the Blue Whale here:
Emily Elliott took video of the Blue Whale and shared it on YouTube:
Here is what the Blue Whale looks like from above
Next time you're thinking of taking a road trip, try Route 66. The Blue Whale is just one of many niceties that you'll find along this old road!