Here is a beautiful collage from Whimsy's Quill:
In the collage is an afternoon of us walking about the pier, various photos of downtown, and of the Underground Tour.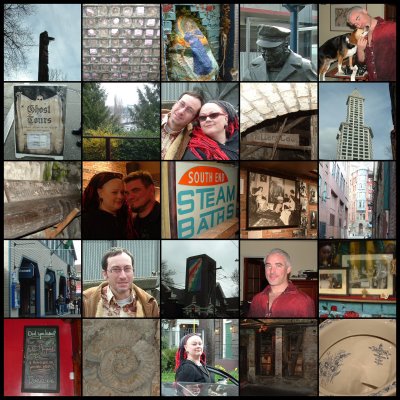 I love to see photos of people's trips to various places, but I especially love this 5 By 5. It's a great snapshot of a weekend in time.