It looks like work on The Wizarding World of Harry Potter is well underway.
Construction photo via: PostSecret on Twitpic
It will be at Universal Studios Islands of Adventure theme park in Orlando Florida. According to Universal, it's going to be a big deal:
The Wizarding World of Harry Potter is not just a single attraction. This new themed environment will provide fans with a one-of-a-kind opportunity to experience the magical world of Harry Potter and his friends, and to see some of their favorite locations from the books and films such as the village of Hogsmeade, the Forbidden Forrest, and even Hogwarts castle itself. The area will feature attractions, experiential shops and restaurants.
They have conceptual designs of the attractions on the Universal website. Here is what Hogwarts Castle will look like: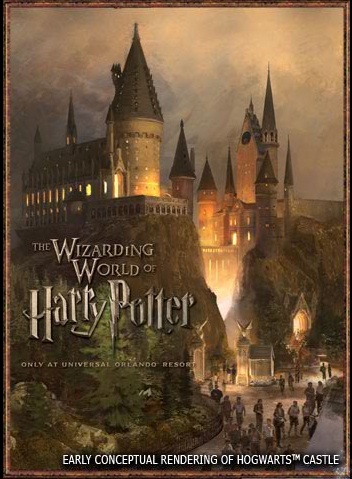 It looks nice, but will you be able to go in it?
The new land will be anchored by the most recognizable landmark in Harry Potter's world: Hogwarts castle. Fans will get to experience some of their favorite locations both within Hogwarts and around the castle grounds.
Here is what Dervish and Banges "experiential" shop will look like: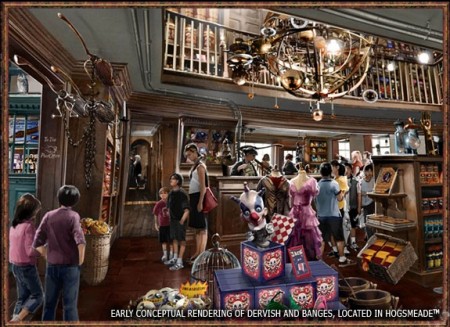 Universal is going to have a huge surge of visitors just because of this single attraction. I hope they are ready for the crowds. You can find out more here:
Here is a video of the construction underway:
Here is the official Universal Studios announcement: