This postcard from PostSecret made me so happy.
Here is the front of the card: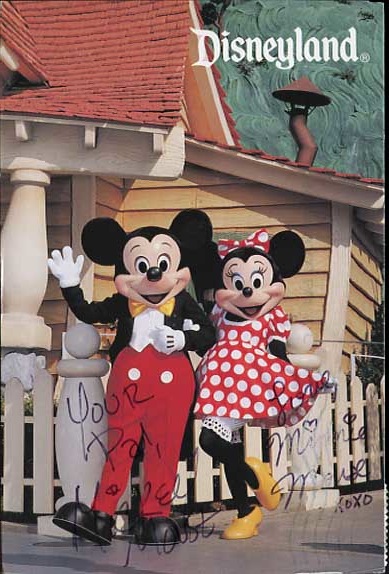 It reads:
Your pal, Mickey Mouse
Love, Minnie Mouse XOXO
Here is the back of the card: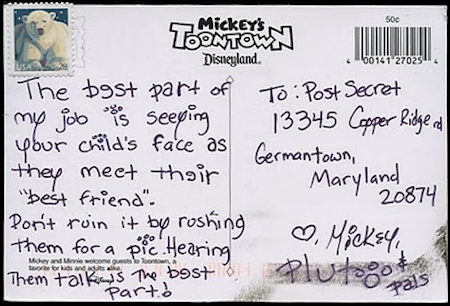 It reads:
The best part of my job is seeing your child's face as they meet their "best friend." Don't ruin it by rushing them for a pic. Hearing them talk is the best part!
I love knowing that the people who play the characters at Disneyland actually CARE about the kids. I had seen an inkling of it, watching them sign the autograph books for the children, but knowing that my thoughts are true makes me want to visit The Happiest Place on Earth again.
How long until I can go to Disneyland again?
---
PostSecret's beneficiary is the National Hopeline Network. It is a 24-hour hotline (1 (800) SUICIDE) for anyone who is thinking about suicide or knows someone who is considering it.