Michael and I were at the car show last week and we saw this truly awesome truck and camper. Click on it to see it full-sized.

I stepped inside and took a peek at the camper and it was the most efficient little space I had ever seen. I imagined myself going to Yellowstone in the sixties and feeding bears out of the window. Maybe we would have taken it to see Old Faithful.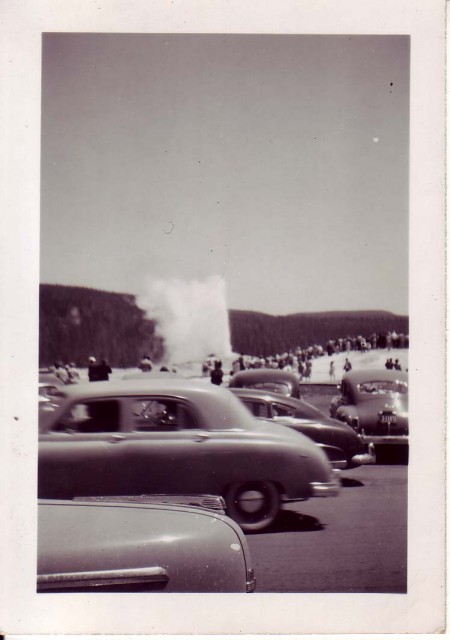 Motorhomes and trailers today are HUGE. I have never camped in a trailer, but I think that a small one like this might be enough to tempt me.