I love this old advertisement for TWA: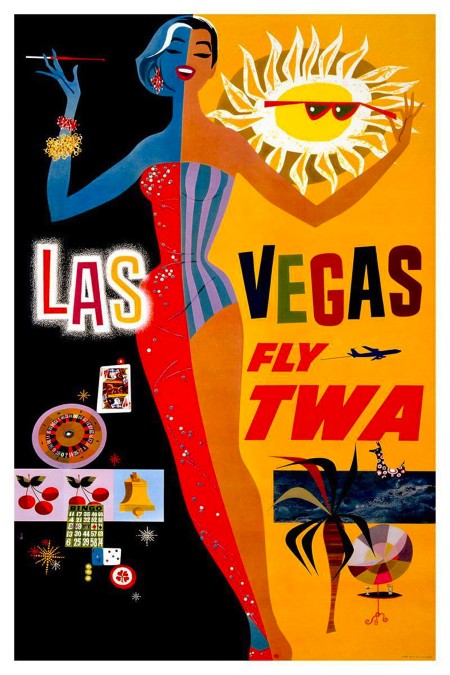 It reads:
Las Vegas

Fly TWA
I love how it showcases the two faces of Las Vegas:
The unrelenting sun and heat that makes you want to spend the entire day in a swimsuit.

The nightlife and gambling that makes you want to dress up in a sparkly dress.
Just seeing this old advertisement makes me want to hop into the car and spend a few days down in Vegas, despite the 104 degree weather!
Advert via: vintage_ads: CONTEST ENTRY: Las Vegas! Fly TWA