When I realized that the reason I hated the A-Frame trailers is because they were so very ugly, I knew that I had to stick with the teardrop design. Since a tiny teardrop was out of the question due to my husband's claustrophobia, I started looking at the full-sized teardrop trailers.
The first I found was Heartland RV's MPG trailers:
I like that they are aluminum framed, so they are really light. Of course, I still couldn't tow it with my Prius. I didn't care about the "amenities" like the TVs and all of that chestnut cabinetry, but I was attracted to the bathroom and shower. Even though they have the retro design, the graphics on the side look so modern that they look a little wrong.
Then, I found the R-Pod Trailers from Forest River. I fell in LOVE with this model because of the rear "garage".
I love that I can still have the benefits of a classic teardrop trailer with the kitchen outside the trailer with the luxury of a bathroom and shower. The exterior graphics are STILL a problem, however. The design is so retro, but the graphics look so out of place.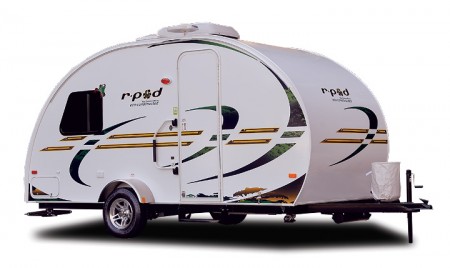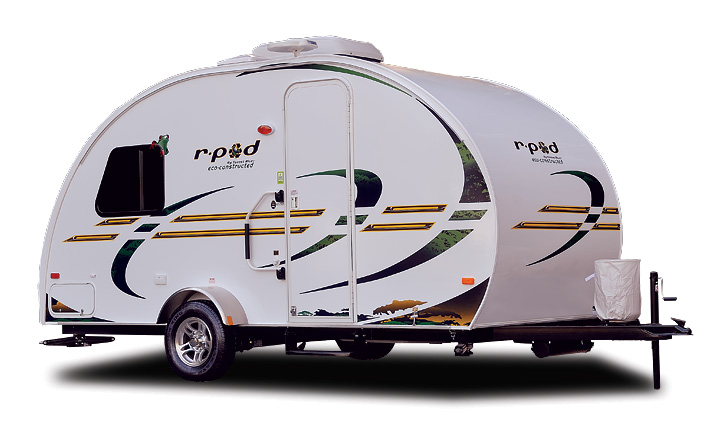 What DOESN'T look out of place are the graphics on the side of the Serro Scotty trailers. These brand new trailers look EXACTLY like what I was hoping for in a trailer. I could have a completely modern interior with the PERFECT exterior design.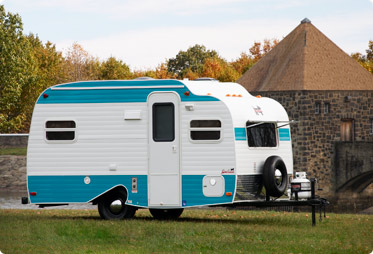 Here is a tour of the HiLander:
The Serro Scotty is eerily similar to the trailer that started this entire journey:

So, why don't I own a Serro Scotty HiLander right now? It's EXACTLY what I wanted in a trailer. Why wasn't I rushing to the midwest to pick up my ideal trailer? I have enough money saved that I could actually BUY one. Why wasn't I buying one?
That was the day when I realized that I didn't want a trailer. No matter how obsessed I was, I still preferred tent camping.
The whole process took me a couple of months of SERIOUS obsession to get past. Honestly, I still catch myself looking at used trailers online. When I do, however, I remind myself of the Serro Scotty HiLander. It was the absolute PERFECT trailer for me and I still didn't buy it.