I was searching under the term "truck camper on utility trailer" and an image of the iCamp trailer came up. I have no idea why it showed up in that search, but I immediately fell in love with it.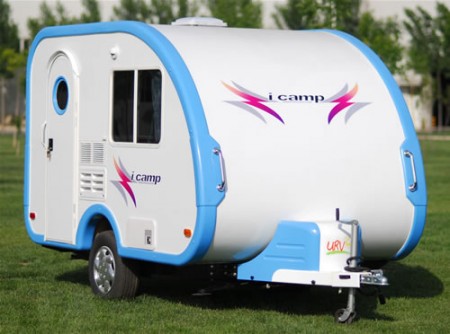 It reminded me of the T@B trailer, but roomier.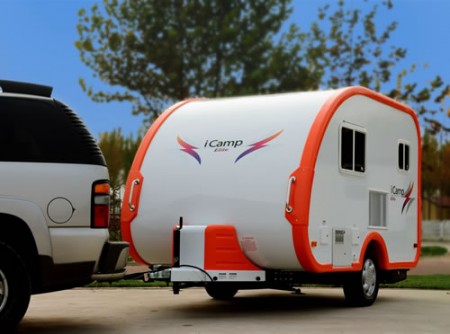 At 2366 pounds, it can be towed by a regular car like a Subaru Outback. and the floor plan is quite compact.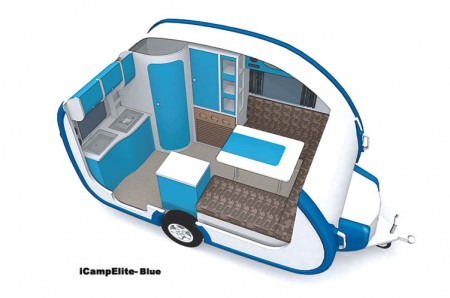 The first thing I noticed was all the rounded corners. All of the cabinetry has a modern feel that makes this trailer feel retro AND modern all at the same time.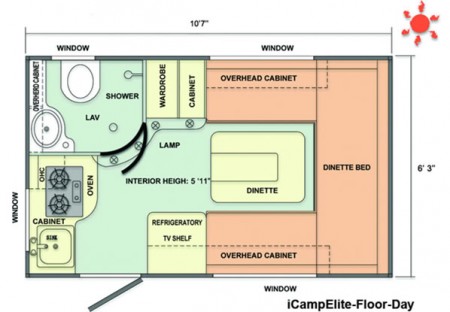 During the day, the trailer has a nice, U-shaped dinette set.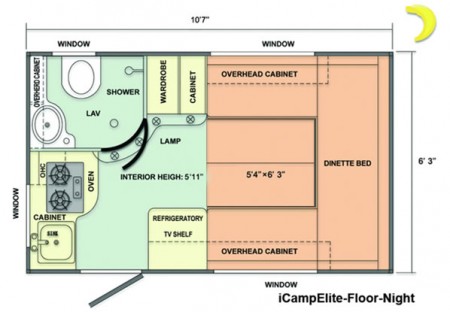 At night, it folds down into a queen bed.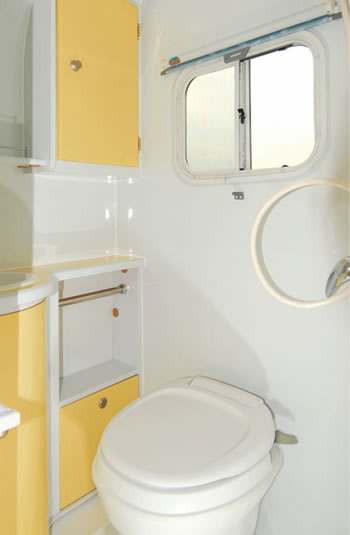 Best of all, it has a wet bath.
I love the look of this trailer, but it does have one fatal flaw. The interior height is only 5'11", so Mike wouldn't be able to stand up in it. It's a great trailer for me or anyone else who is short, but for many men, it just isn't tall enough.
Continue reading for more photos and video tours of the iCamp: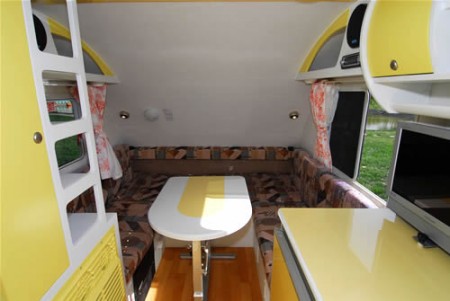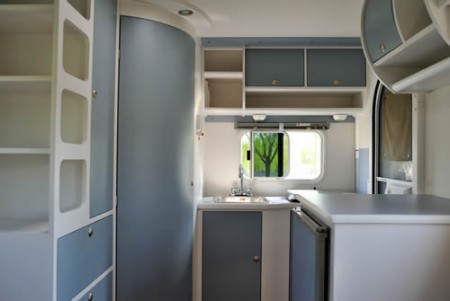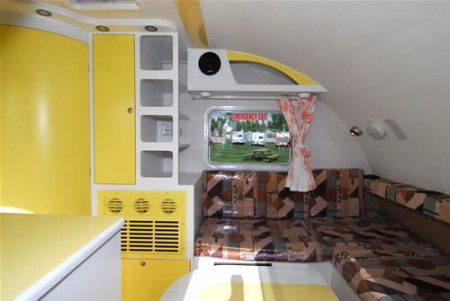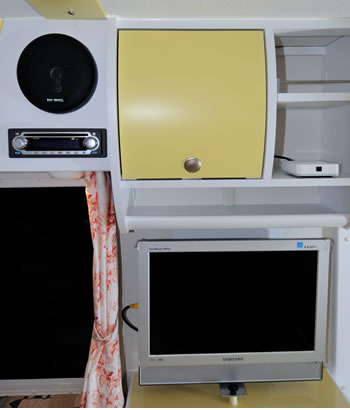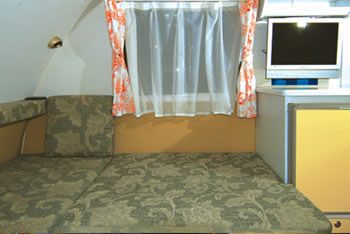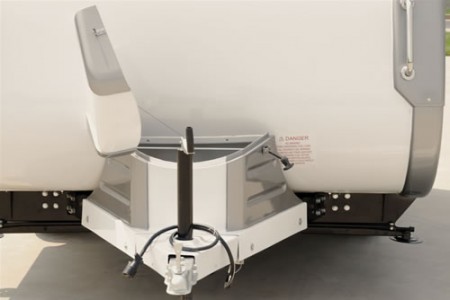 All photos via: URVUSA.com iCamp trailer