Check out these solar powered umbrella lights.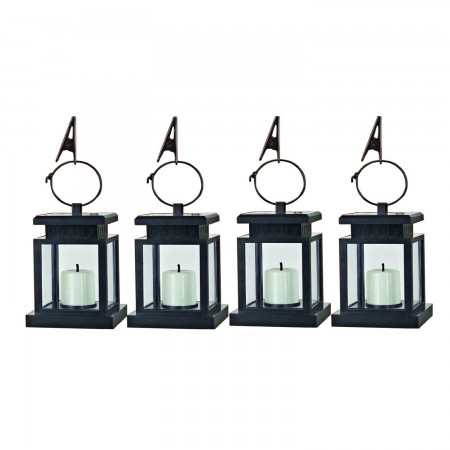 They are available on Amazon here: Nature Power Umbrella Lights at Amazon.com
You can connect them to your trailer awning.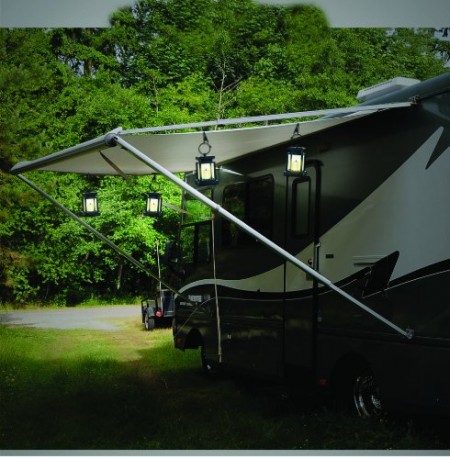 You can also hook them on your outdoor umbrella.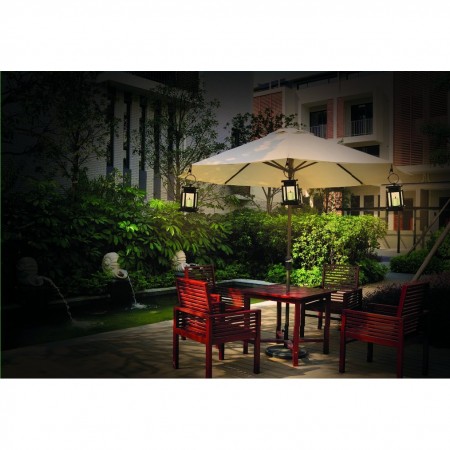 They charge up with the sunshine every day, so they can glow at night. No wires needed. I see a lot of campers with cool lights on their awnings, but I don't really have a spot for something like this on my teardrop trailer. I do, however, have a use for them on my umbrella in my backyard. So cool!
Here's a video showing them in action:
The only problem that I have with them is that they are $35 for a pack of four of them. At $8.75 a piece, that seems CRAZY expensive to me when I can find other solar lights for much less.
Take, for example, this set of 8 solar-powered LED Accent Lights on Amazon.com. They cost $20 for the set, which works out to $2.50 apiece. I could remove the stakes to drive them into the lawn and add these IKEA curtain clips. For only $24, I'd have TWICE as many hanging solar lamps.
Note to self: Do this and post about it later.
Via: Lisa Sperle on Pinterest / Solar powered umbrella lights – for glamping!
Update 07-09-12: I actually DID make my own and filmed a tutorial showing you how to make them. You can see it here: