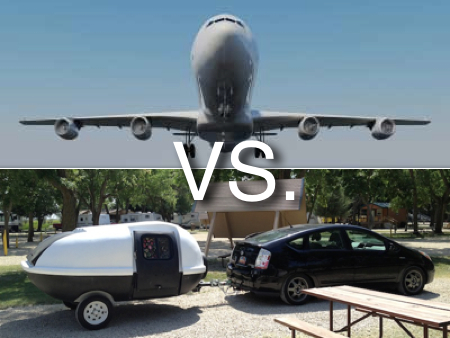 I want to go to Disney World. I've never been there and I really want to experience all Disney World has to offer. We live in Salt Lake City, Utah, however, so every time I bring it up, everyone in the family says that we should just go to Disneyland instead. It's almost the same and it's so much closer.
In order to convince them, I have to do RESEARCH. How inexpensively can we do this trip? Today, I did that research for a trip in February and what I found, surprised me.
Costs for Driving to Disney World with the Teardrop Trailer 14 Days: $1,001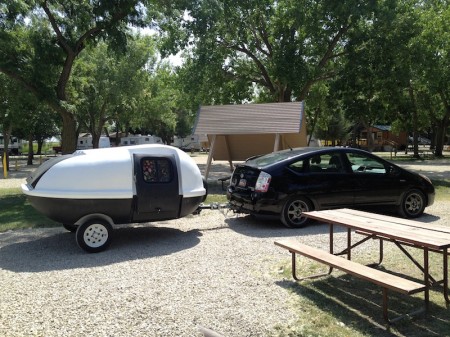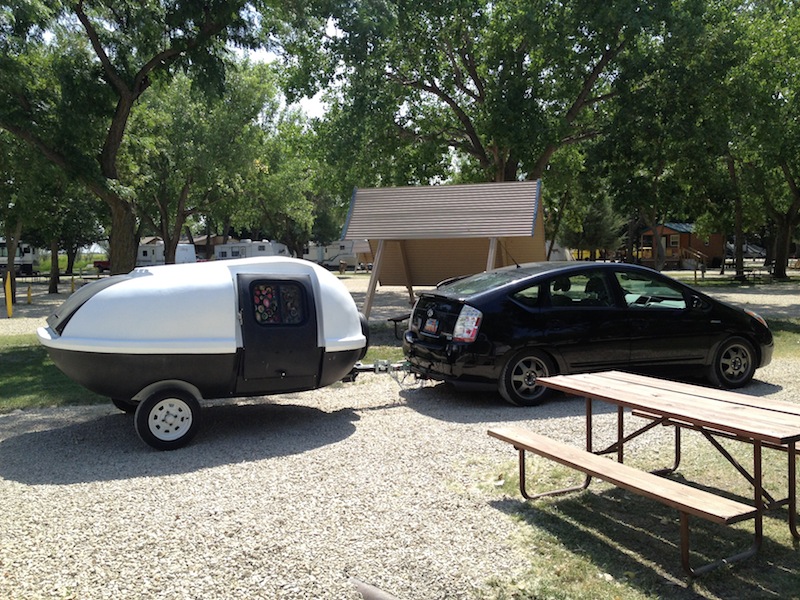 Total Gas Cost: $529 (4668 miles at 29 mpg at current gas prices via: Cost2Drive)
Campground Fees along the way: $280 ($35 a night at KOA with electricity and water no sewer 5 days driving and 4 nights at campgrounds each way)
Four Nights at Disney's Fort Wilderness Campground: $192 ($48 a night with electricity and water no sewer)
Costs for Driving to Disney World 14 Days: $1,396
Total Gas Cost: $348 (4668 miles at 46 mpg at current gas prices via: Cost2Drive)
Hotel Stays along the way: $712 ($89 a night at La Quinta 5 days driving and 4 nights in hotels)
Four nights at Disney's All Star Movies Resort: $336 (value resort on Disney property)
Costs for Flying to Disney World 7 Days: $1,549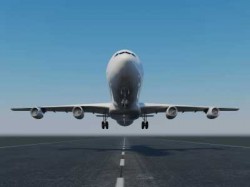 Taking the teardrop trailer, we would save over $500 on the trip, which is approximately what I expected. Leaving the trailer at home and just driving the Prius and staying at hotels, would cost us almost as much as flying, however. That is what truly shocked me.
There are some variables that could drastically change this equation. For example, if we want to rent a car while we are in Florida instead of taking the shuttle to the resort, that would add a whopping $220 (via Avis). If we are willing to cook some of our own food at the campgrounds instead of eating out, that could save us some money as well, but we're not planning on that.
The biggest difference between the plans are the number of days for travel. The airplane can get us there in four or five hours, but driving would take us four or five DAYS. It adds an additional week to the trip, without any extra days at Disney World. Is a week worth $548? Only you can answer that. For Mike and me, we enjoy the sites and attractions along the way on a long drive, so I'd hate to miss out on those.
In the end, once you already have a teardrop trailer, deciding whether to drive or fly is a no-brainer. Now, I just need to show the numbers to my family and see what they think about taking me to Disney World in April!
Update 10-09-12
Now that we have a foster child, the cost analysis is even MORE in the favor of driving. We have an extra person, so we had to buy a tent trailer, but we get BETTER gas mileage with the tent trailer than with the teardrop (33 MPG with the tent trailer VS. 29 MPG with the teardrop). The biggest expense would have been an airline ticket for an extra person, adding almost $500 to the cost of flying, whereas, he doesn't add any expense if we drive.
In the end, the more children you have, the less sense it makes to fly anywhere. We'll be driving to Florida in April!