From the satellite view of the park, Craters of the Moon National Monument in Idaho looks like a scorched blotch on the earth.
And it is…
Millions of years ago, the volcanic hotspot that currently resides under Yellowstone Park, used to be under the site we now call Craters of the Moon. Lava spewed from the belly of the earth at this point, setting fires, encasing trees and covering the land with molten rock. It was such a cataclysmic event, that the land is still scarred from it.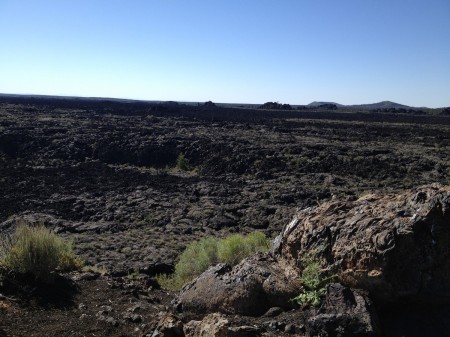 It's a beautiful and strange land that was described by the pioneers who crossed it as miserable and rocky.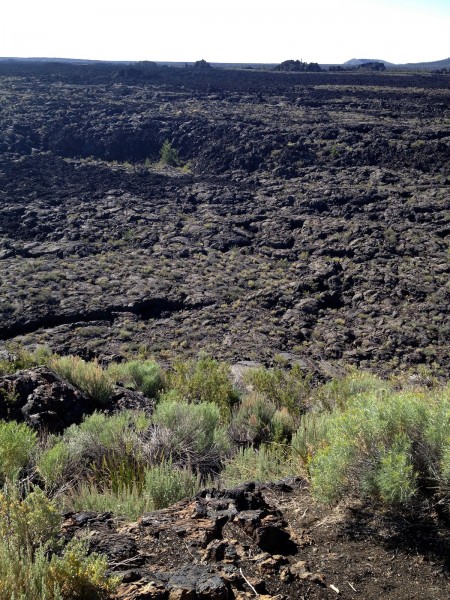 In 1924, President Calvin Coolidge created protection for this area by deeming it a National Monument.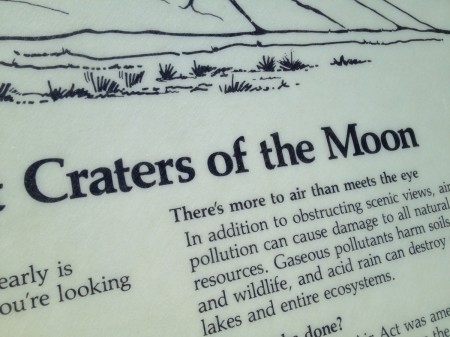 In 1969, NASA astronauts Alan Shepherd, Edgar Mitchell, Eugene Cernan, and Joe Engle explored the monument while training to visit the moon. When they came back, they said the moon looked nothing like it, however.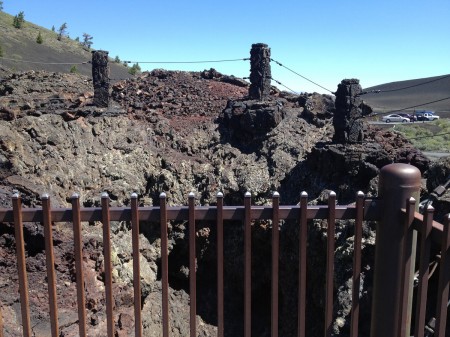 The lava long ago stopped spewing from this site. Now the deep hole has snow all year, despite the ninety degree day we were having when we visited.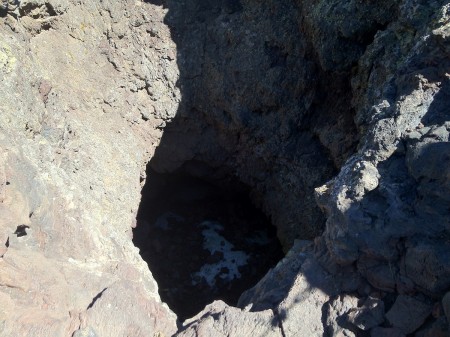 We went to the visitor's center and got our book stamped with the seal for the monument.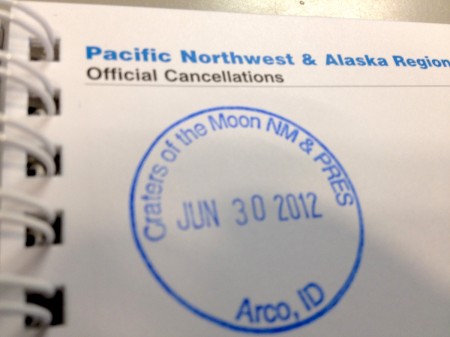 Idaho is so close to us, yet I've lived my whole life without knowning about this wonderful park to visit. It only took us four hours to drive there and had a most enjoyable weekend. It makes me wonder what other beautiful and strange places are hidden within driving distance of my home.