I found this unique little hotel room here:
Instead of your standard hotel room, Huettenpalast Hotel recycles camper trailers and refurbishes and fits them to an indoor space for 40-60 Euros a night!
The room looks adorable!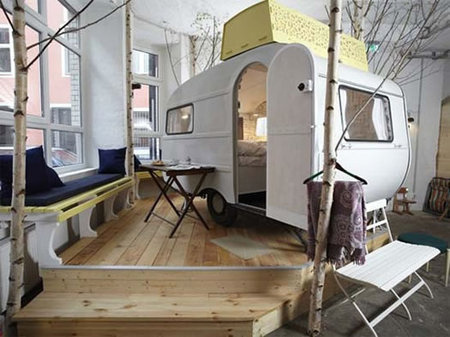 I love how they have "trees" in the room to give it an outdoorsy feel.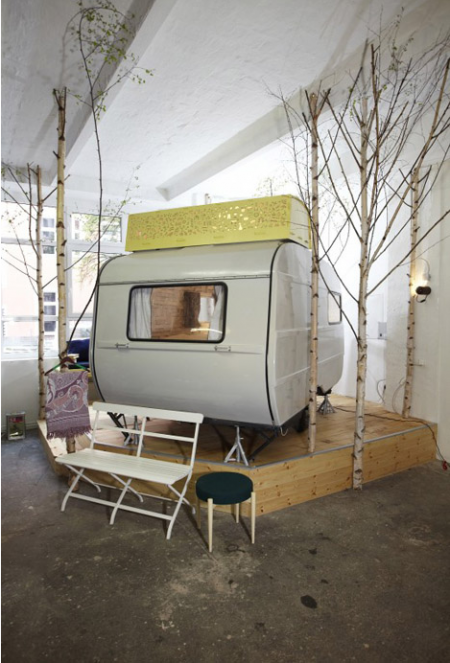 I would love to stay at a hotel with this kind of theme, but travel to Germany isn't in my near future. I guess I'll just have to hope someone does something like this in the States.