The folks at RV Geeks visited Rocket Science Ice Cream shop in Nappanee, Indiana. They create your ice cream for you, letting you choose whatever flavors you want. It starts out in a liquid form and then, using liquid nitrogen, they freeze it up for you right in front of your eyes.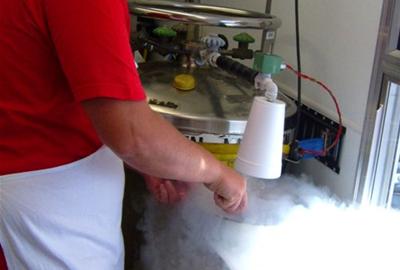 Here is a video showing the process from RV Geeks:
The next time you find yourself in Indiana, make a detour to Nappanee so you can experience ice cream a whole new way!
Google Maps: Rocket Science Ice Cream shop in Nappanee, Indiana