I absolutely adore this drawing of a tent trailer from Life Is Good.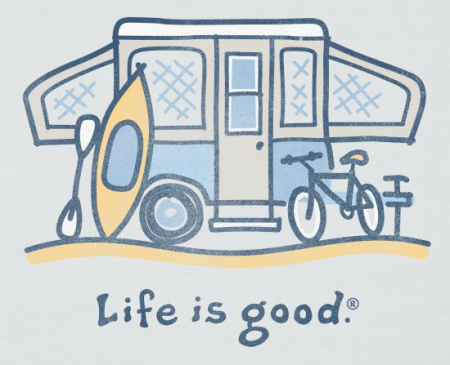 I would gladly buy this t-shirt from Life Is Good, but they only have it in white and in Men's sizes.
I have been looking for good illustrations of tent trailers and before now, the best drawings I could find were these.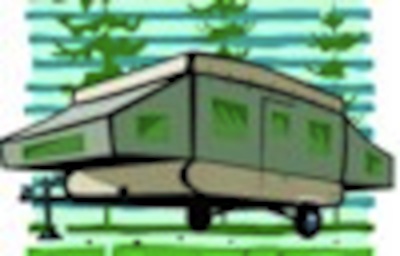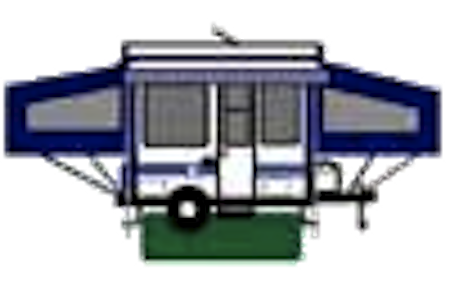 I especially like this one of Yogi and Boo Boo contemplating tearing open the pop up looking for picnic baskets. I just wish it were a better image.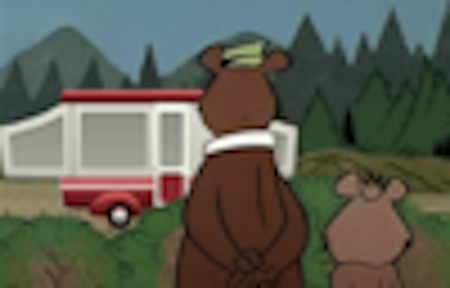 I think my favorite is this illustration from Zazzle.com. I just don't need any postcards or business cards.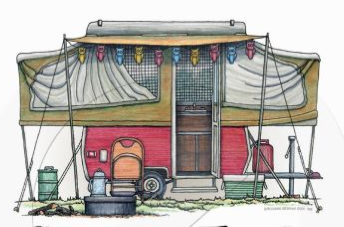 I'm amazed at how quickly I went from "I guess it will do," to "I LOVE my tent trailer." We bought the tent trailer because our life changed and we had another human being to accommodate. I didn't really WANT it. I HAD to buy it. Now, however, I LOVE our tent trailer and I am having a hard time imagining going back to a teardrop. How did things change so quickly?
Photos via: