I love this photo from Happy Trails on Flickr.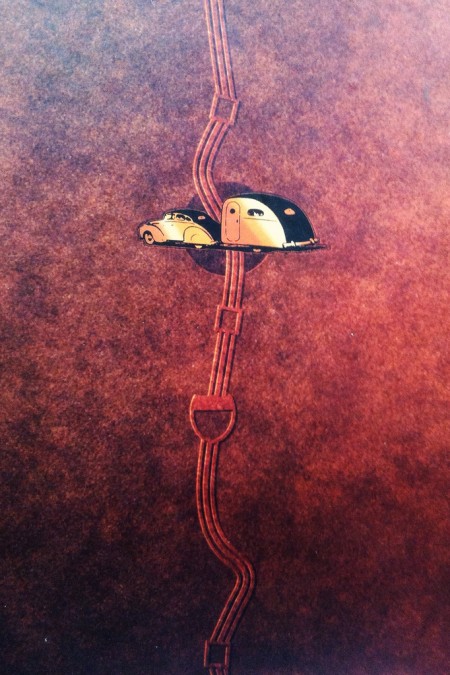 Here's what he says:
This is the cover of a journal type book I bought several years back. I've been using it to document all the trips I take in the '72 LeMans I own that my Grandma bought new. I have some old trip logs of hers from when the car was new just documenting gas stops, but I wish there were more details. I don't ever plan to sell this car so maybe my daughter who will end up with the car someday will find it interesting to go back and read where the car has been during the time I owned it.

(It's too bad they used an Interstate shield rather than the old style highway sign shield, but, it's still cool – I'd sure like to own that trailer).