Check out this homemade A-frame camper I found on Gander Mountain's Bragging Board.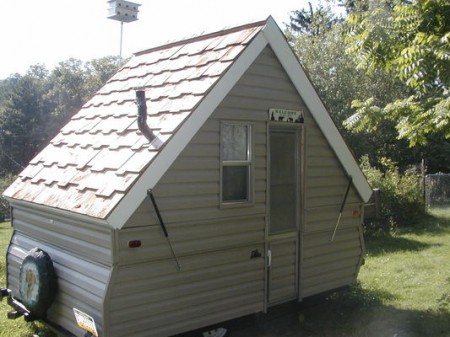 The builder said,
My son & I built this in our garage over the winter of 2008. We used a 1968 Puma popup for the frame and body upper side wall sections fold in and both roof sections drop down for towing. vinyl siding and cedar shingles on the roof. We get alot questions while camping.
I love the idea of taking an old popup camper and making it unique and different!