I was perusing Google images for redneck campers when I came across this blog entry:
It's about the Del Rey Sky Lounge Truck Camper, which was a feat of engineering.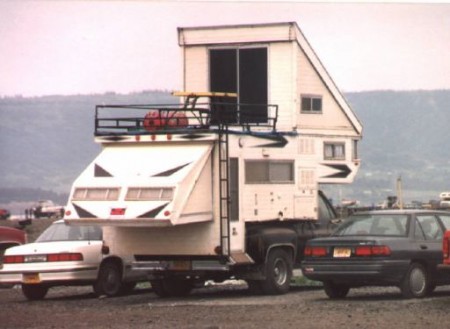 Built in the mid-Sixties, it was a truck camper with THREE levels. The first level was the kitchen area, the second level was at the fore of the camper with seats so travelers could watch out the front. The third had a bed up and to the middle. Even better, the top popped open so you could enjoy yourself on the roof and the back popped out for more room as well.
I really love the retro look of this camper.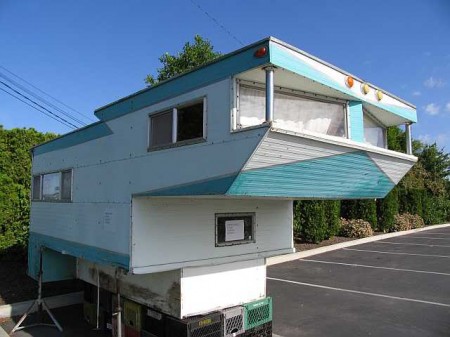 You can see all the photos I've found and even a couple of brochures after the break…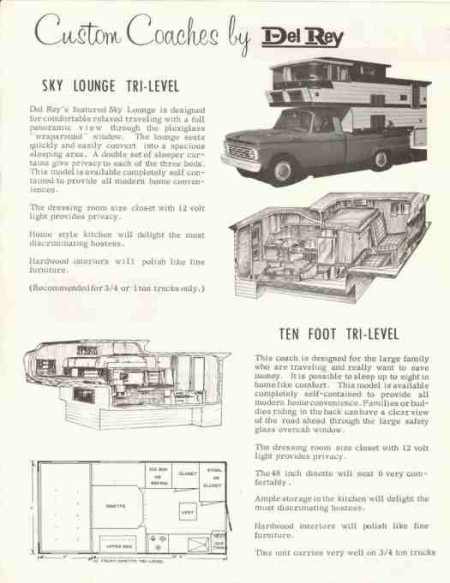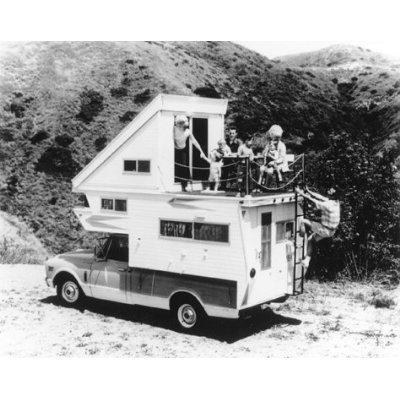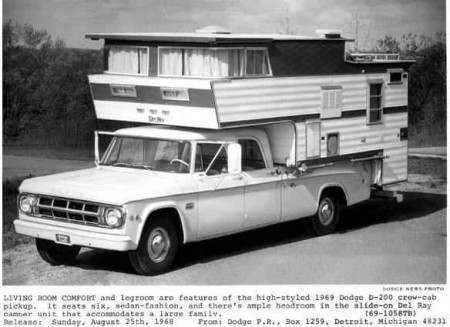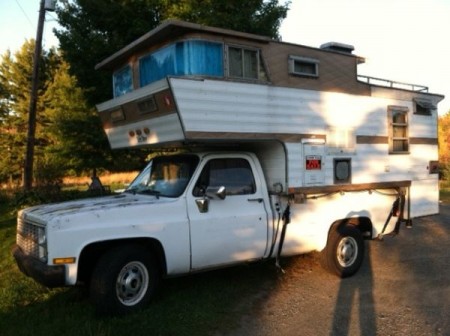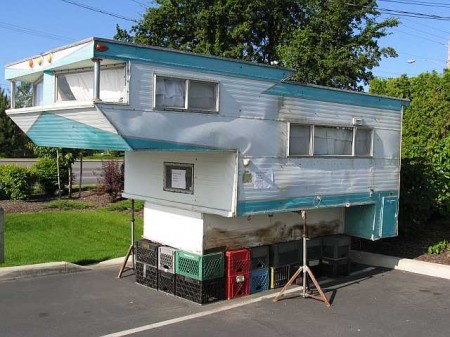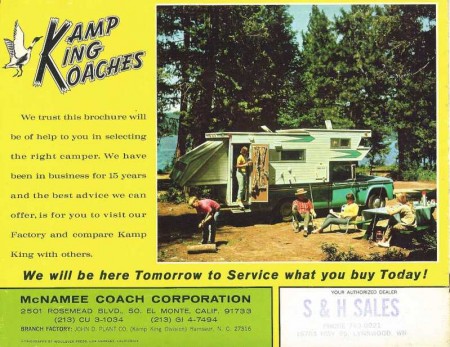 Photos via: