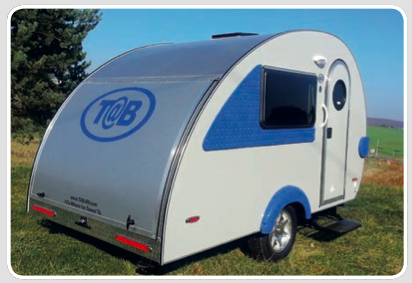 Back in March, Mike and I looked at an old T@B clamshell trailer at an RV dealership. I found out then that the current T@B manufacturers were planning on making the clamshell model again. I talked about it here:
I had no idea of the greatness they had up their sleeves, however. Not only have they started manufacturing the clamshell design again, they have added a model with a bathroom. EVEN better, you can order the clamshell design WITH A BATHROOM! It makes me want to abandon my beloved tent trailer on the spot!
You can read more after the break…
The new floorplans are ingenious designs, packed with everything a camper needs. Here is the floorplan for the the clamshell design, the T@B CS.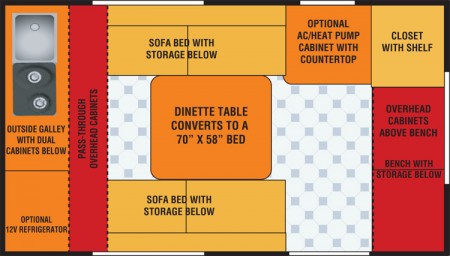 It is exactly like the previous incarnations of the clamshell made by Thor Industries. I have photos of one of those T@B trailers here: Starling Travel » The T@B Clamshell
What was really exciting to me, however, was their addition of a bathroom to two of the floorplans. You can add a bathroom to the CS model, but they also have a floorplan with an interior kitchen. You can see it here: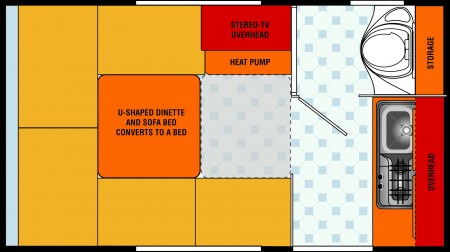 I couldn't imagine how they might have fit a bathroom into their little trailers, but they did it!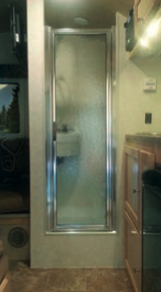 Here is a view from the seating area.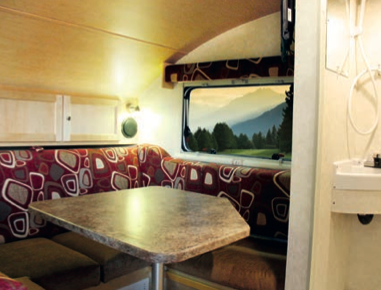 For us, the tragic flaw of the T@B is the smaller bed. Michael is quite tall and he just couldn't comfortably sleep on the bed because it was slightly short. The same is true for the current floorplans for T@B. For anyone under 6'2″, however, the T@B is probably the absolute BEST teardrop you can buy on the market today.
The people at Little Guy made a new video a couple of days ago, showing the features of the Max package on a Q floorplan. You can see it here:
I can't wait until they do a video tour of the CS and S floorplans. Even better, I'd love to see what the CS floorplan looks like with a bathroom. That would be the ideal teardrop for me.
You can see their brochure here: T@B Catalog 2012