Joe Barrett, owner of Aqua Terra Toys designed this pop up camper, called The Ark.
It starts out nice and flat for easy towing.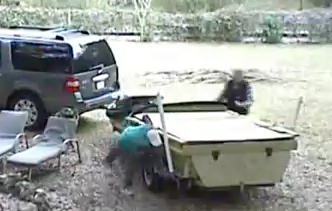 It sets up in about ten minutes into a nice pup tent-shaped trailer with a shelf on the back for your galley.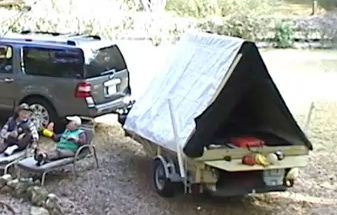 I'm sure you could design something very similar to this on your own using a flatbed utility trailer and some ingenuity. I absolutely love all the different ideas that are out there for tiny trailers.