This photo of a teardrop trailer has been floating around the RV forums and the Pinterest boards, but no one had a link to what it was and who made it.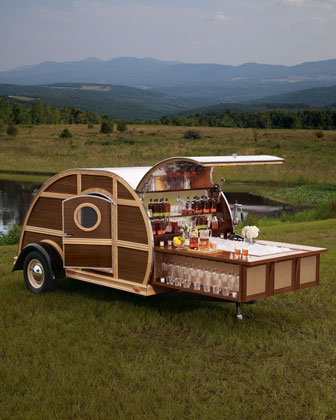 I finally found it online and you will never guess who is selling it!
Neiman Marcus has listed this teardrop trailer in their Fantasy Gifts section for $150,000. They call it the Bulleit Woody Tailgate Trailer and it comes with a year supply of Bulleit Bourbon to keep it well stocked.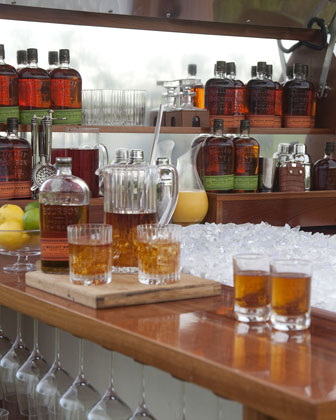 The biggest problem with this teardrop trailer is that you can't sleep in it. Once you close up that bar, the sleeping cabin is filled with it.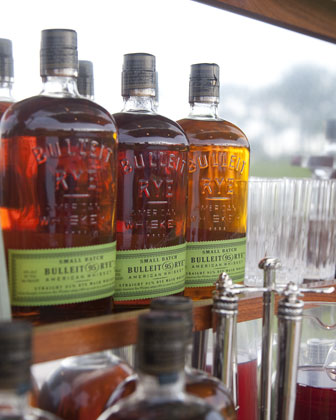 They seemed less concerned with the lack of sleeping quarters and have chosen to focus on the bourbon side of things.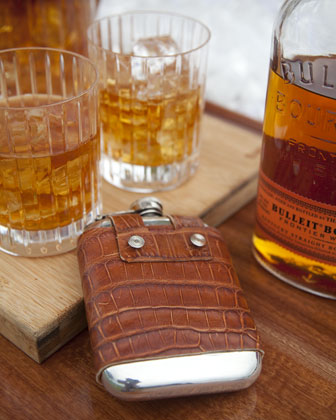 This is surprising because the trailer was made by Silver Tears, who make perfectly logical teardrop trailers with no huge flaws. The design of the trailer, however, can be blamed on Bulleit bourbon. Here are a couple videos talking about how it was made.
I understand that wood from whisky barrels smells good, but is it $150,000 good? Especially when you can't sleep in it? When you look at this video, it's painfully obvious that this trailer was strictly designed to be used for tailgating parties, not for sleeping.
Unfortunately, this kind of thing isn't the best RV for a tailgating party, aside from the large bar. They really should leave the tailgating to the kind of people who can't afford $150,000 for a silly little trailer.
Photos via