The dinette table in our tent trailer is HEAVY.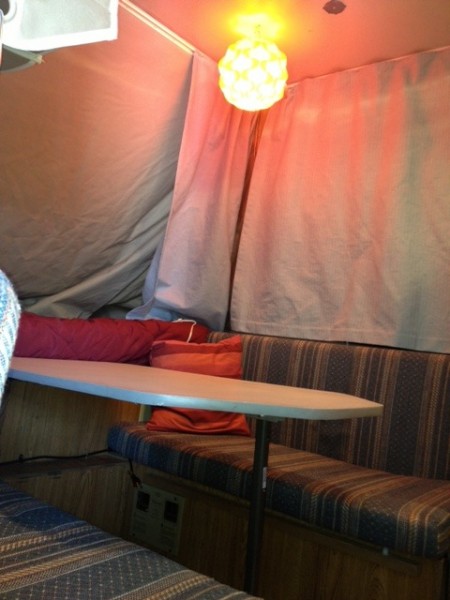 I know why this is the case. It needs to double as the middle support of a bed so our camper can sleep six people.
But we don't need to sleep six people.
So, I took the table out of the trailer and we haven't put it back in.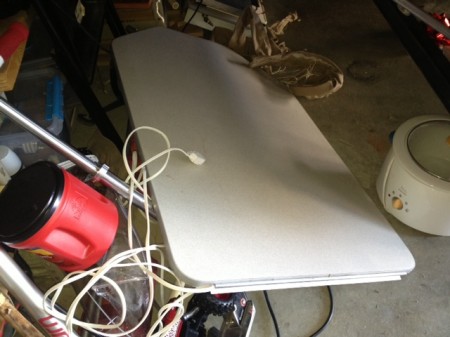 But a nagging part of me thinks that I should bring the table on our travels to put outside, letting it be the focus of our outdoor cooking. And another nagging part of me worries about leaking bunk-ends in the rain with the three of us huddled on couches, wishing we could just turn them into a bed like they were intended.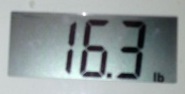 But then again, that table is so HEAVY! I weighed it on my bathroom scale and it tops out at 16.3 pounds. No wonder I almost throw my shoulder out every time I try to move it!
I looked online and found some options. One of them solves the outdoor kitchen problem. A forum poster on Popup Portal named hsr posted his homemade outdoor galley and it looks much lighter than my table.
Built this to replace the Cabela's Deluxe Camp kitchen. It was just too big (especially to store inside the PUP), heavy and had no easy way to level.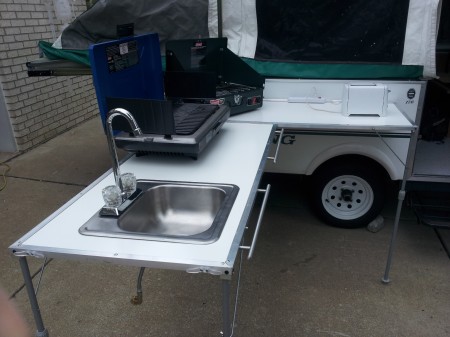 The only problem is that when he weighed the two parts of that outdoor galley, they topped out 23.5, which is way lighter than the Cabela's Deluxe Camp kitchen, but heavier than my dinette table. I could make something simple like my original table, however, that would weigh about ten pounds or so.
And what about the bed and that supposed leaky scenario where we are all huddled into the middle of the camper? I found an option for that as well. Instead of a heavy table, fritz_monroe used a few wood slats to bridge the middle.
My kids are getting to the point where they won't share one of the king sized bed ends. So my daughter has been sleeping on the dinette. However, we like to use the table in the screen room when we are camping. So I needed to come up with a way to support the cushions for her. I didn't want to use plywood. So I connected a bunch of 1×3 fering strips with nylon webbing. This is what I came up with. The spacing allows the boards to fold up accordion style.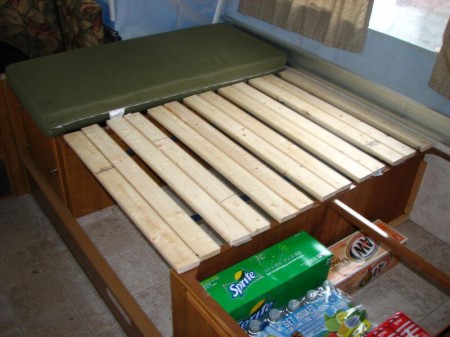 That many strips of boards might be foldable and easy to stow away just in case we need them, but will they weigh less than six pounds? Maybe, but now instead of a simple table, which can go outside for cooking or come inside to make a bed, I now have two kludgy replacements that weigh almost the same as the original table.
I guess that dinette table isn't so heavy after all…