While I was looking around the web, I found some auto tents manufactured by Upal Outdoors. They make a clamshell design.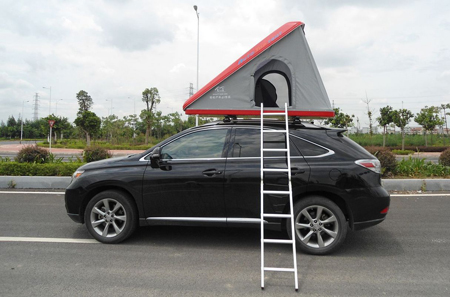 They also make a square lift design.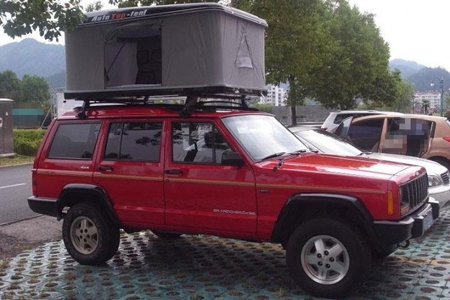 If you were to put one of these on a Ford Flex, it might be perfect. It has that lovely flat roof that makes it perfect for permanently mounting an auto tent to the top.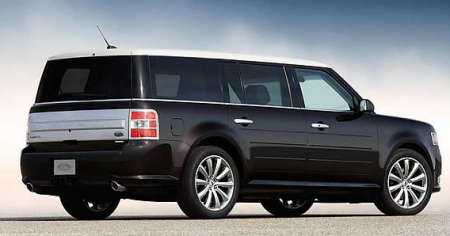 I first saw the Ford Flex at CES 2012 and I really liked its design. I love how large the back hatch is. It would be perfect place to put a camp kitchen, like a teardrop trailer.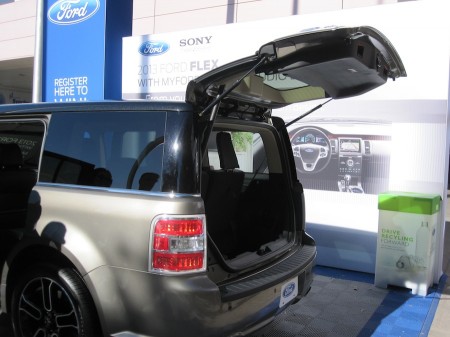 In fact the back hatch is so large and tall that I wouldn't even need a tent to get a little shade or escape from the rain.
If you were able to permanently attach the Auto Tent to the top of the car and cut a hole in it, you'd be able to access the tent from the Sun Roof instead of having to use the ladder. It would be much more efficient that way.
I did a horrible Photoshop job on some images of the Ford Flex to show you what it would look like permanently attached to the car.
I really liked how the clamshell design looks.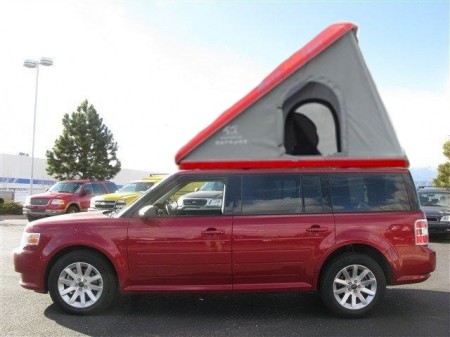 As much as I'd like to take a Ford Flex and convert it into the ultimate camping car, I can't see a way to purchase these auto tents in lots less than twenty. It looks like this idea is going to have to be for someone with a lot more capital at their disposal.
Until then, I can dream about a perfect camping car.
Photos used for photoshopped images: