For only the few short years of 1991 to 1993, Amerigo made some unique travel trailers that were hard-sided hybrids. Here is the 14′ design, the M-145, that I found for sale in Arkansas: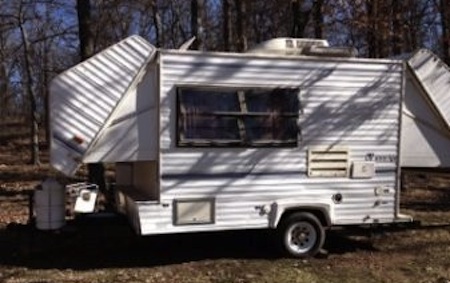 As you can see, both sides fold out for beds, like a modern hybrid trailer, but the sides aren't canvas.
Here is a 16′ design, the M-165, that was for sale on KSL Classifieds.
Folded up, it looks like a perfect classic travel trailer.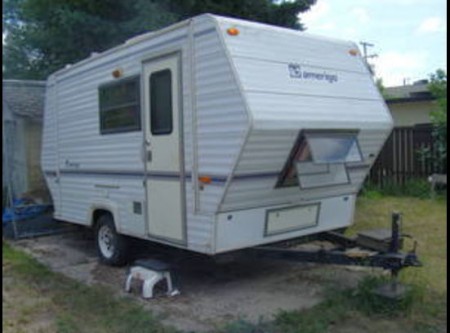 Here it is with one end folded out.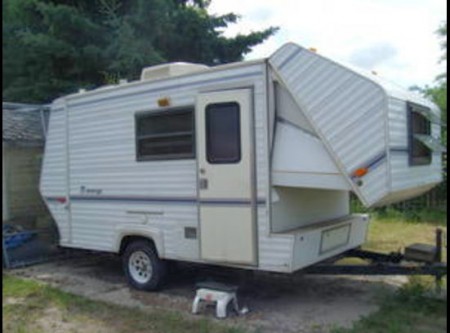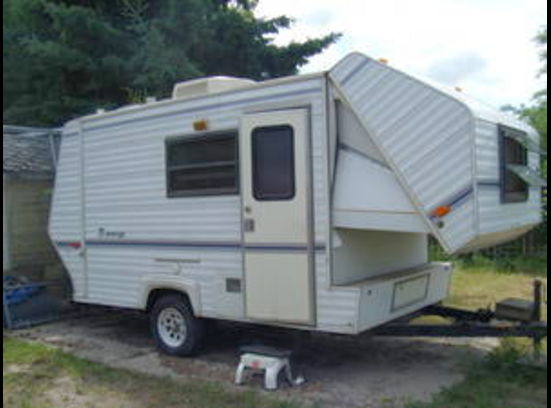 When folded out, there is 21 feet of space in the 16 foot trailer.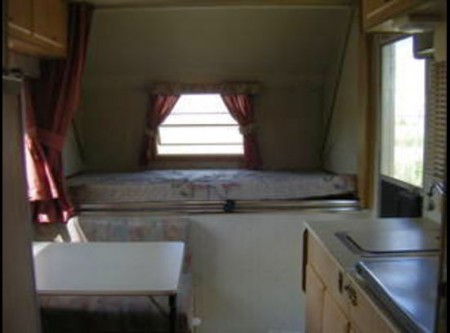 It has the nice amenities of a larger trailer like a refrigerator and bathroom.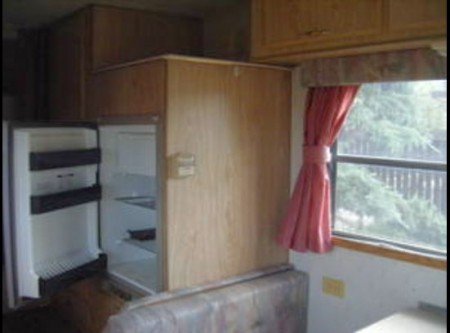 It is compact and only 2950 pounds, so it can be towed with a lighter pickup or SUV.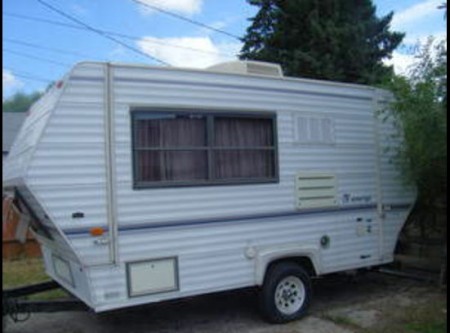 The 18′ design, the M-180, starts to get a little unwieldy. Here is one for sale:
It would have looked better if they had taken the tarp off the top.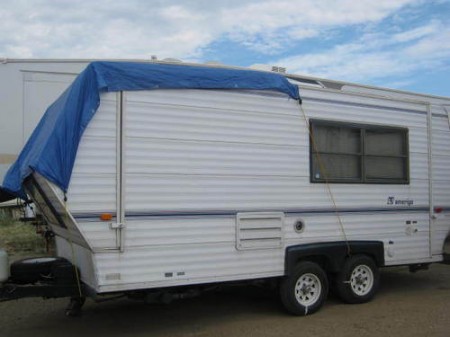 Even folded up, it still looks really big.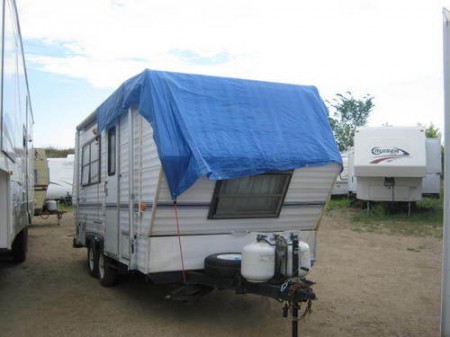 This larger size does have a nice and roomy galley.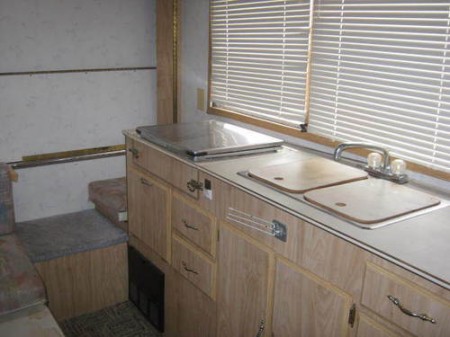 It looks like the dinette also folds down to make another bed.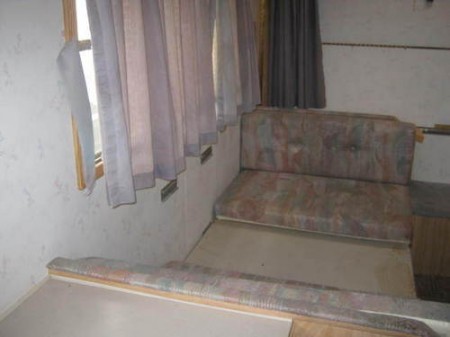 Finally, the 19′ design, the M-190, was a huge beast with dual axels in addition to the fold out beds. Here is one I found for sale last year: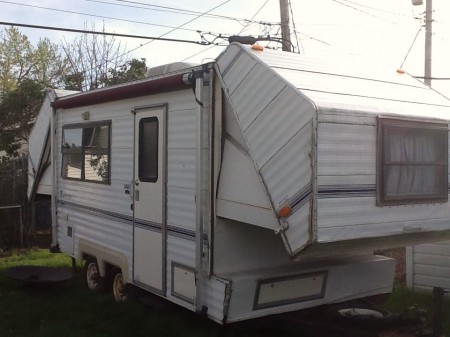 You can see the refrigerator and part of how the bunks fold up here.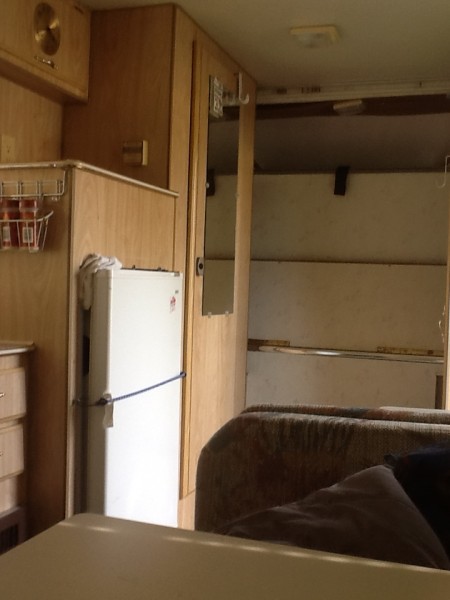 In this photo, you can see how the bunk folds up. The bed lifts, and the sides fold in, holding the mattress in. There is no mattress in this photo, but you can see that you wouldn't be able to leave your nice bed made up when you folded up to leave like I can with my tent trailer.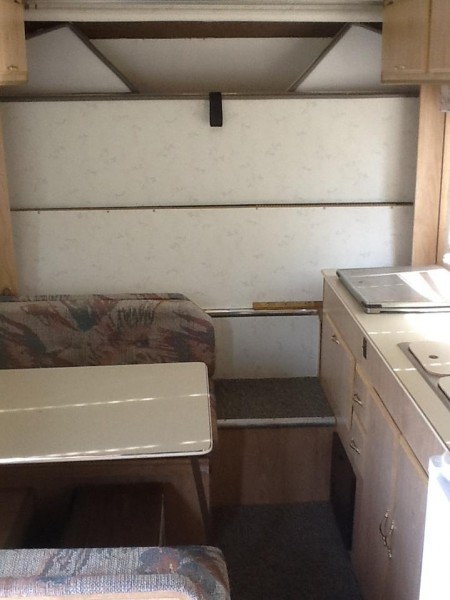 When opened up, it looks like the rain would fall off this bunk end pretty easily.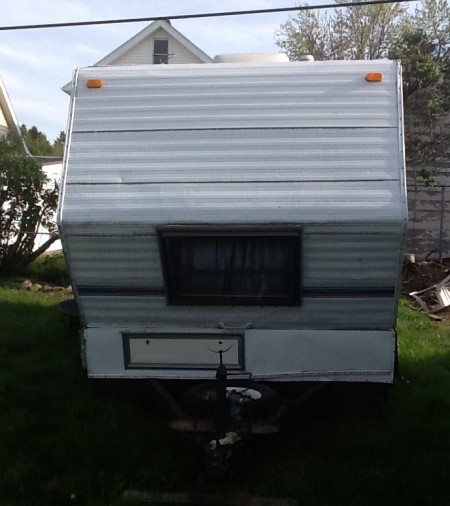 Even though it's so big, it's a pretty good looking trailer.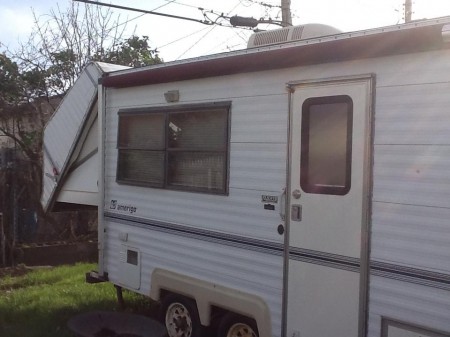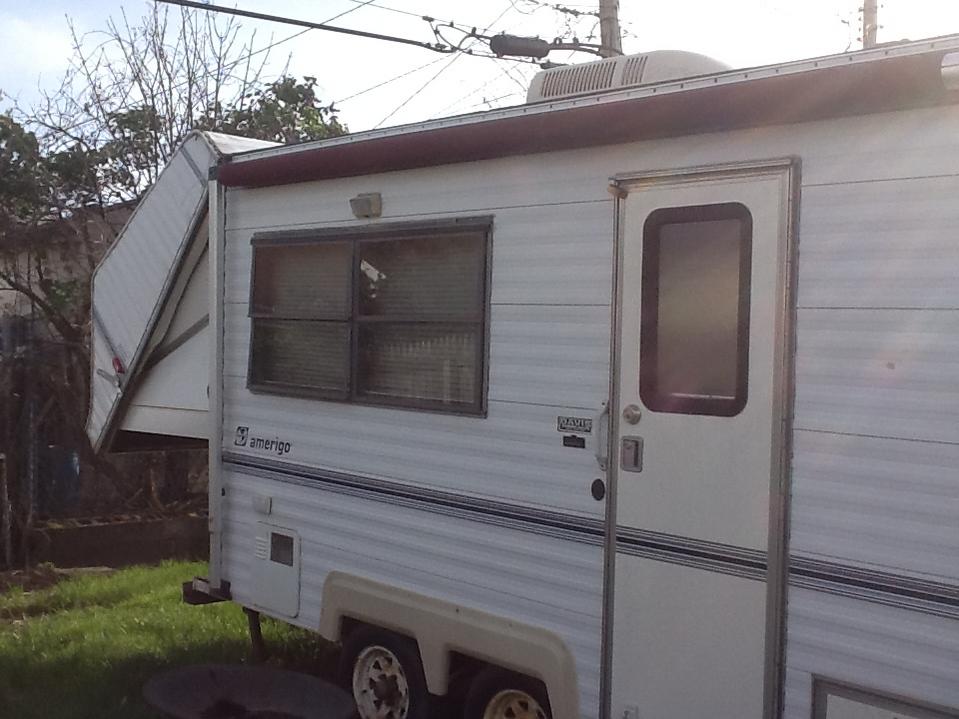 These Amerigo trailers are incredibly rare and I've never seen one in person. I like the idea of a compact trailer with fold out beds, but these trailers have the same problem as the modern hybrids. I want a hybrid where I don't have to make my bed every night. Until they invent one of those, I'll stick with my cute little tent trailer.