This motorhome on eBay is the most tempting thing I've seen in a LONG time.
It looks so much like a Barbie Star Traveler that I want to drive on down to Alabama to claim it as my own.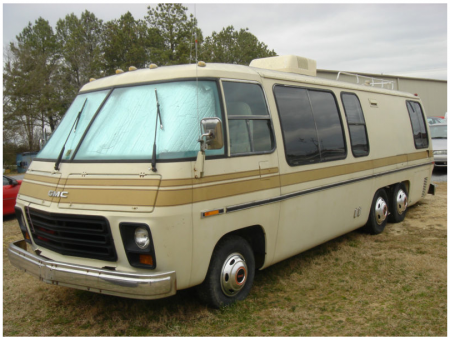 Here's a photo of my Barbie Star Traveler to compare. Barbie and Ken say, "Hi!" They love it when I drag them out to go camping!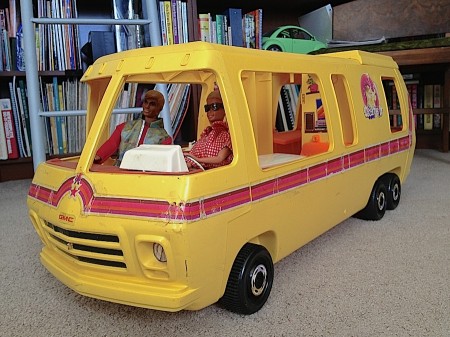 The description leaves a lot to be desired.
Bought in 2009 and lost my job before I could install the new(included) 4 bag suspension kit. Using a 2 gallon can instead of fuel tanks to run engine. Battery went bad 14 months ago, exhaust needs a new doughnut. Had it shipped into Rainesville from VA and now no longer have a place to keep it. Have good service records thru 2003, bought it from a motorhead on eBay who needed tuition money. Most everything is original inside. Never hooked up to shore power so I don't know how well anything works. No house battery, but the Onan generator looks good, as do the appliances. Dash A/c blows cold. Passenger side windscreen cracked.
So, basically, almost everything is broken. And it looks it from the interior.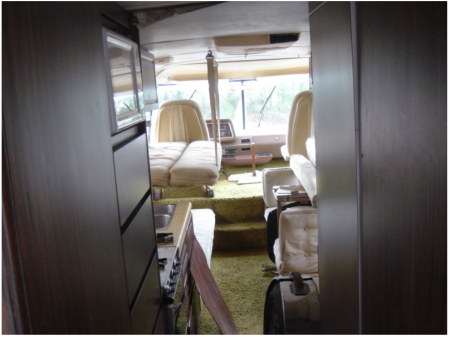 I love the mustard colors and shag carpeting. I don't know how difficult it would be to clean them to keep it original, but it seems this poor baby needs engine help before it can be lovingly restored.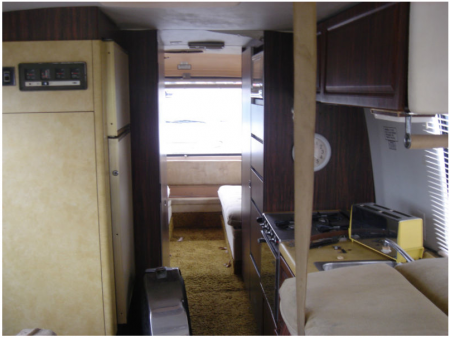 Even the tires are flat.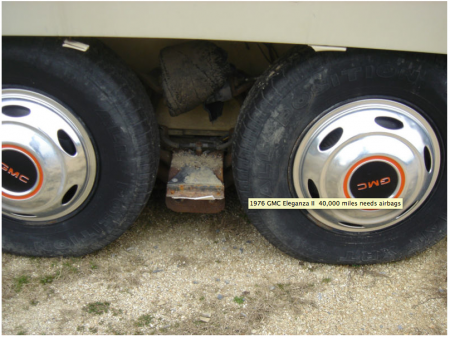 If this was in Utah, I think I run right over and buy it right now, having it towed to Motor Sportsland for a complete engine overhaul. This beauty is meant for someone who lives in Alabama and who can truly appreciate how awesome this motorhome is!