If you own a pickup truck, here is a way for you to create a tiny tent camper on the back.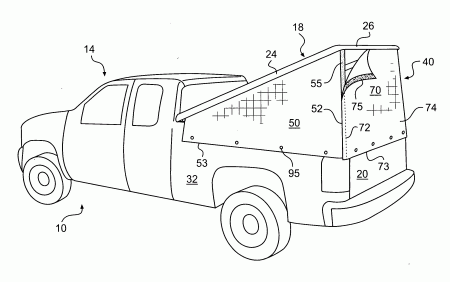 This is something you could create yourself using a pre-made pickup bed cover, like a Snuglid, or building your own. When the cover is closed, the tent folds into the truck bed.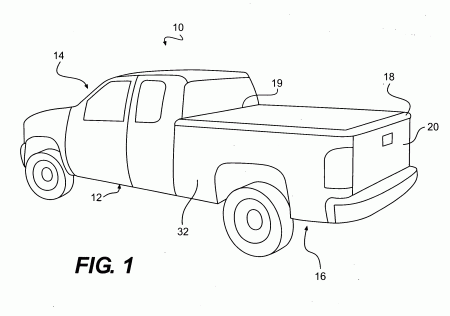 When is the truck bed cover is fully opened, measure the area open between it and the truck bed for your tent material.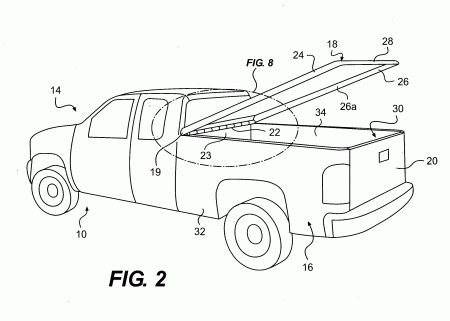 It even shows how to attach the tent to the truck bed cover. You would have to install snaps onto the side of your truck for the tent to attach at the bottom.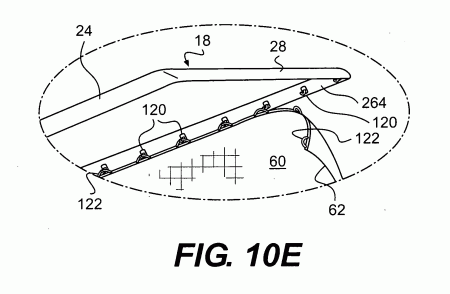 You could achieve the same thing with a camper shell and turn your pickup into a sleeping area as efficient as a teardrop trailer, but camper shells are difficult to put on and take off, whereas a truck bed cover could stay on the back of your truck all the time and only be used for camping when you need it.
If you have a pickup and are trying to think of ways to set up camp quickly without a huge tent, this might be a great option for you.
You can download the entire patent filing here: