I saw this interesting 1967 Shasta 13′ Travel Trailer on eBay the other day.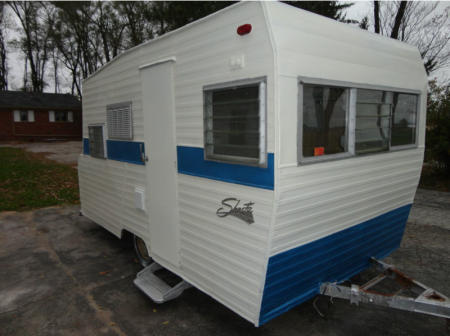 It's an interesting glimpse at a Shasta I've never seen before. The difference is in the outside shape. I've never seen one with a bottom jutting out like this before.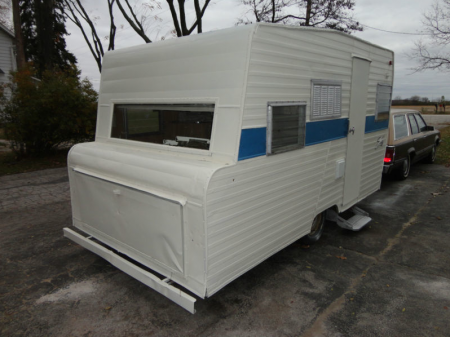 As beautiful as the outside is, the inside needs a lot of work.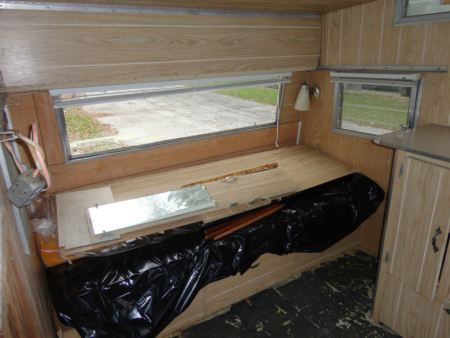 Here is what the owner said:
I am selling my 1967 Shasta 13′ travel trailer. I bought it a year ago, wanting to restore it. I started to gut the interior, only getting some of it removed. The foam rubber cushions are in good condition. The fabric has been removed and the bare foam cushions remain. They would be excellent to recover. The furnace was removed and trashed. It didn't work. The frig was removed, however I still have it. It works on 110v only. I'm sure it could be repaired. The hole in the side of the unit where the frig came out, is perfect for a 5000 btu air conditioner, which I will include. The overall condition of the trailer is very good. There is NO, NONE, NADA water damage anywhere. The interior luan plywood is perfect. The floor is perfect. We've removed the carpet someone had glued down, and the original lino floor needs cleaning or a new vinyl floor. The tires are newer. I pulled the unit 200 miles last summer when I bought it. Its a wonderful restoration project and this unit is in very good condition. I repainted the outside in its original colors.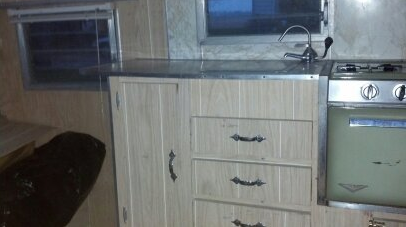 This is EXACTLY the project I would like to find in Utah. The exterior work, that I'm incapable of doing, is done. There has been no leaking or water damage. All that is needed is re-building the interior to match my needs. That is exactly what I'd like to find for myself.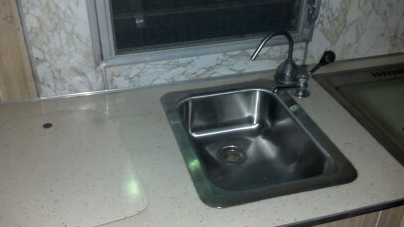 Here are the rest of the photos: