I found this Owl Mason Jar Light Outdoor Solar Light Canning Jar by LucentJane on Etsy a couple of weeks ago and just fell in love with it!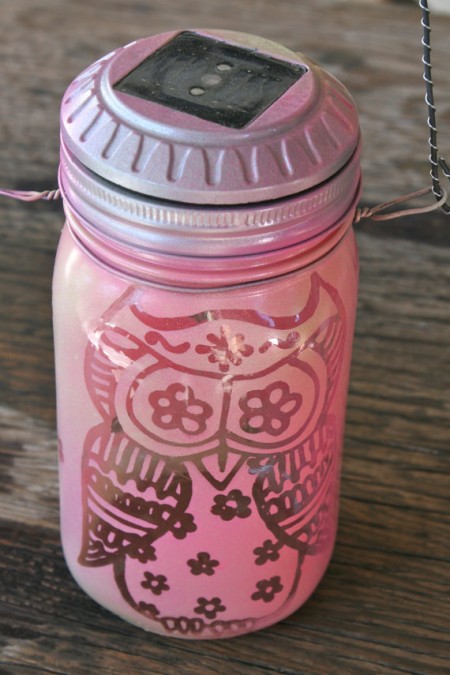 I really love the owl design, the pretty color and how well the solar light looks like it's attached to the jar.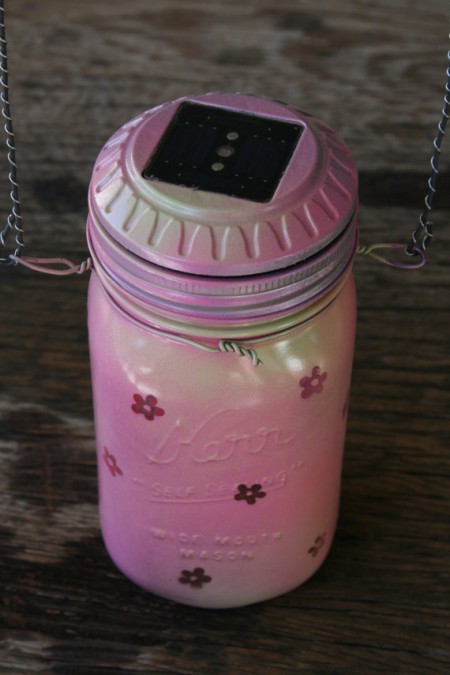 It has a nice handle so you can hang it from a branch or place it on your table.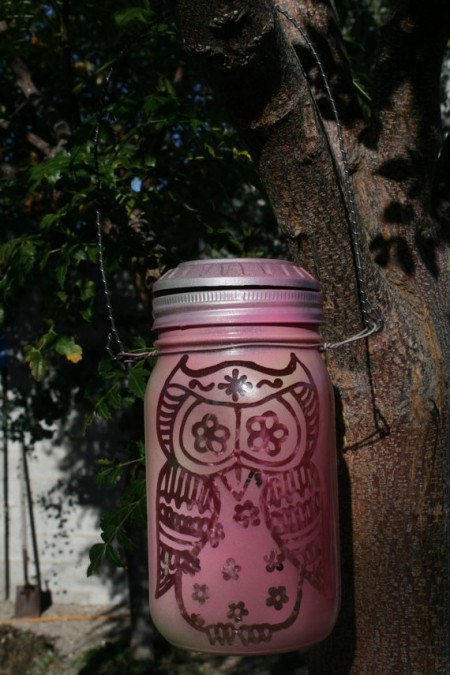 I've been looking for a good centerpiece for my table when I'm camping. This one isn't quite right for me, but I DO like it a lot.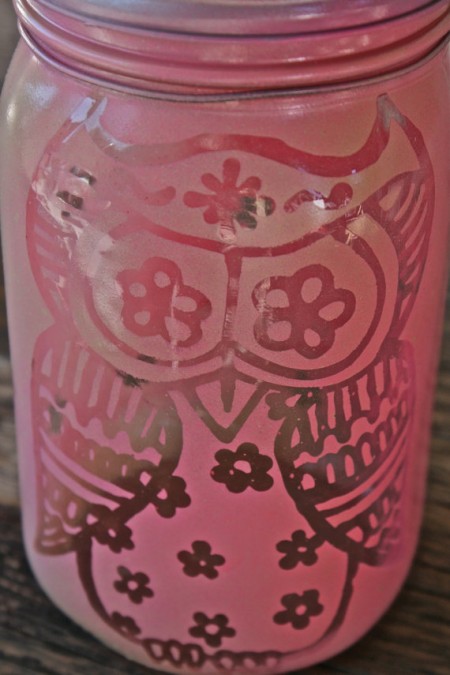 At $30, I think I can make one for myself that holds up better than what I have right now, but I haven't found anything that I like. This one is a great start for ideas.