I was looking around on Google Patents When I found this car-mounted camper.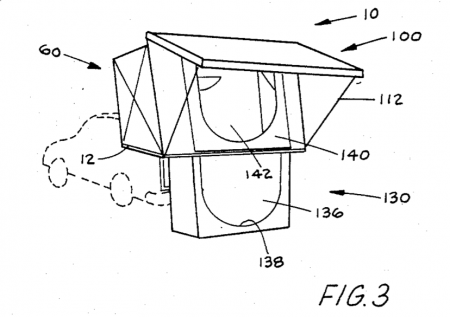 Here is the description:
An inexpensive, lightweight camper is releasably mountable about trunk portions of an automobile without requiring the formation of holes in the automobile body. The camper has a flat floor and front, rear, top and side walls which are foldable to compactly overlie the trunk of the automobile.
It looks pretty interesting.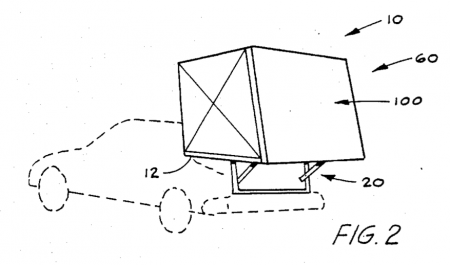 In the extended position, the camper is relatively large and has the capability of sleeping at least two adults. In the collapsed position, the camper is substantially reduced in size for over-the-road travel. The camper includes a canopy having depending flanges which enclose the remainder of the camper when the camper is in a collapsed position.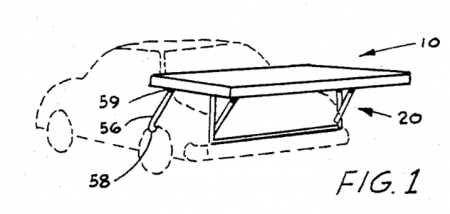 This was a bad idea, though, considering that cardboard MELTS in the rain.
The expense of the camper is minimized by the use of cardboard as a construction material.
This patent was issued in 1989, and as far as I can tell, it hasn't been in large production. I've never seen anything like this in the real world, but I'd sure like to. It's depressing how many patents are filed with the government that never see the light of day.