I found this cute fifth wheel 1980 Road Runner on KSL Classifieds the other day and I wished that I had a truck to tow it away.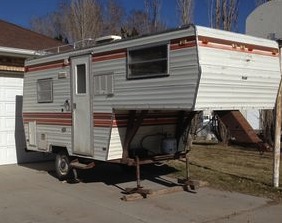 Here is their description:
This small 5th wheel sleeps 6 comfortably and is fully self-contained. It has a shower and toilet, area plus a full kitchen with stove and oven.
I love the size of the trailer, but their pictures don't show the interior, so I can't tell if it's a good deal at $1500 or not.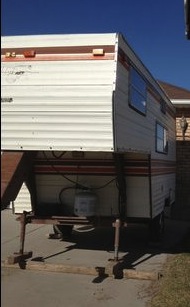 It's small size makes it easy to get around.
It's so rare to see a small fifth wheel like this, but it's the perfect size! I could just imagine it with a cute red and orange striped awning and some chairs right outside the door.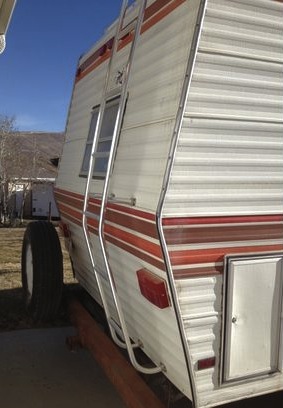 I've been looking for an example of a cute or adorable fifth wheel trailer. How I want to snap this one up and make it as cute as it could be!