I was looking through the Google 3D Warehouse for interesting campers and I found a good one. It's called the Air-O 10W Sport Compact Camper.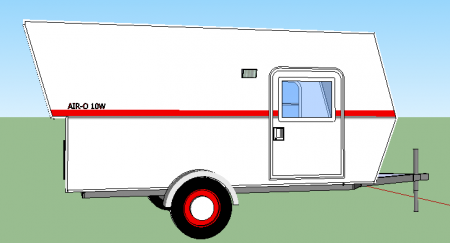 There are more snapshots of it after the break:
A SketchUp model isn't quite the same as plans for a camper, but it's a good start. You can download the model here:
I love the shape of the Air-O 10W. I especially like the back of it.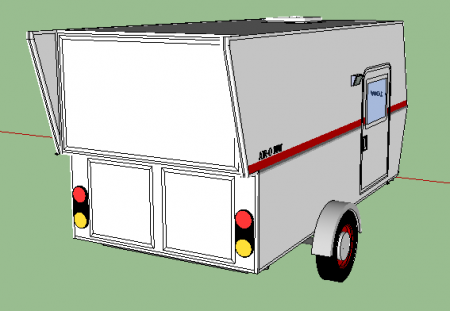 I'm not very familiar with SketchUp, so I couldn't manipulate the object and see if the back folds up to create a canopy or down to create a flat surface for a camp kitchen. Either way, I like the design.
I haven't figured out how to open doors and look inside, so all I could do was peek inside the camper and see the storage panels toward the back of the trailer.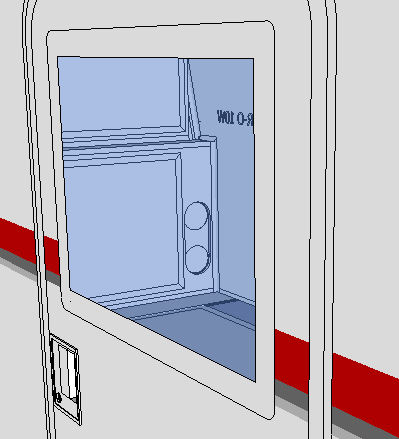 I really liked this design and it has made me excited about building a trailer. I have a perfectly good camper that I can use. I have no use for another one, yet this made me excited!