While perusing the KSL Classifieds, I found this listing for a M.O.A.B. Fort Camper: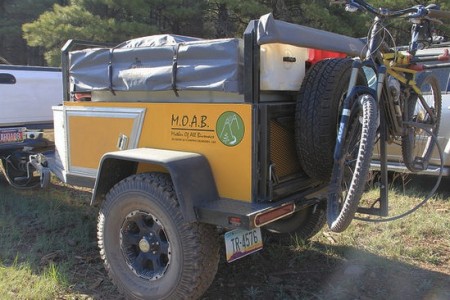 The ad read:
Moab Fort Demo Trailer for Sale. Fully loaded with fresh water tank, Galley, BBQ, Hot water heater and shower, Onboard 12v system, AC Converter, Rear Galley Awning, 33″ Tires, 2″ Lift and more. Retails for $12000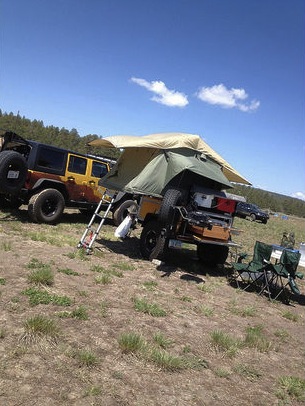 It looked like one of those Australian off-road campers. Here is a video showing the setup of one:
Here's how it handles off-road situations:
Before we bought our tent trailer, I would have been REALLY tempted by a trailer like this because it's light enough to be hauled by any vehicle. Little did I know that a cheap used tent trailer could be light enough to be towed by my Prius.
The M.O.A.B. trailer looks awesome, but at such a high price, it's pretty much only worth it if you camp off the beaten path.