Back in February 2012, I discovered Teal Campers:
Back then, I thought the idea of a modular camper was ingenious, but they were unavailable for purchase, so I assumed that they would disappear into the vat of great ideas, that never made it to the real world. How wrong I was. Teal Tail Feather Campers is up and running.
They have three floor plans available for purchase, with pricing in the $8000 range for modular systems with all the works (like a sink and convertible dinette).
Here is the 4X8 Design: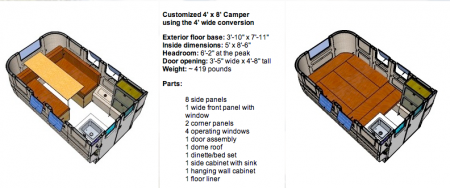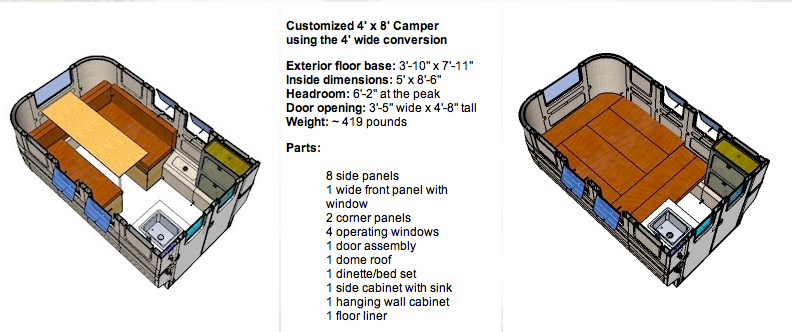 The 5X8 Design: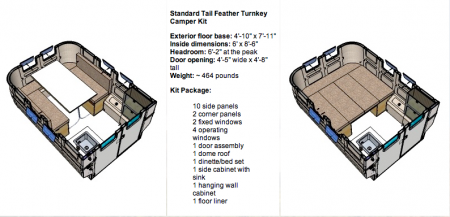 The 5X10 Design: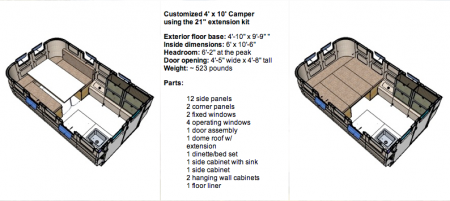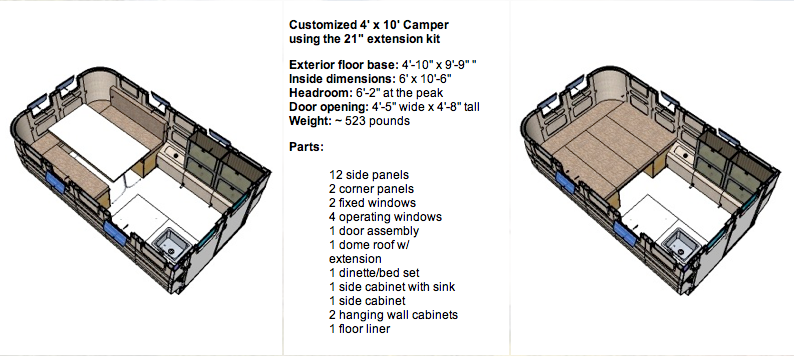 These are all great floorplans and they weigh nearly nothing. You do need to provide the flatbed trailer, which could be bought at the local hardware store, to make them mobile. If you would like to build your own teardrop trailer, but have no experience with woodworking, then these trailers would be great for you.
For me, I have to compare them to a used tent trailer. Last year, I bought our used Jayco tent trailer for only $1000. It can sleep six people and weighs only 980 pounds, so I can haul it with my Prius. When compared to that option, the Teal Tail Feather Trailers don't really make sense.