I have been playing Animal Crossing New Leaf for the last few months and the visitors to my town's campground are hilarious. It is so enjoyable that every time I see a tent in the campsite, I have a delicious Pavlovian response that makes me run in to see who has come to visit. I love playing this game, but I also love the fact that they have included my favorite pastime in it.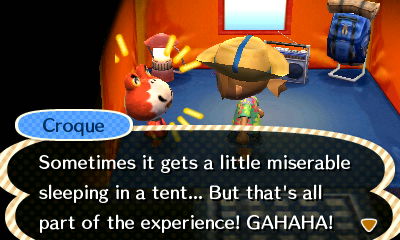 I have a bunch of advice from the game and some photos after the break.
I love having the campground in my town because it fools me into thinking that I'm camping sometimes. I put on some camping clothes and go fishing.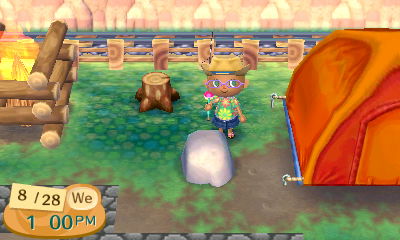 Nothing like catching a fish!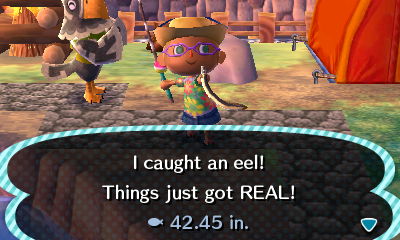 Each personality says different things about camping. Here is Chaddar, evidently loving the experience.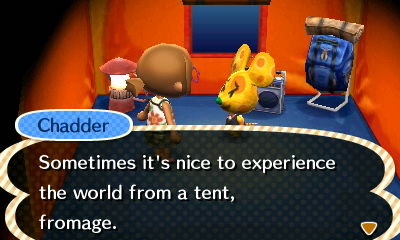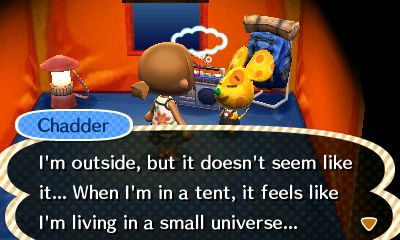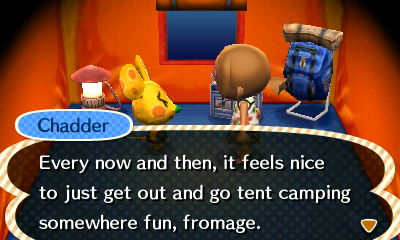 But Croque has different ideas on what makes camping so enjoyable.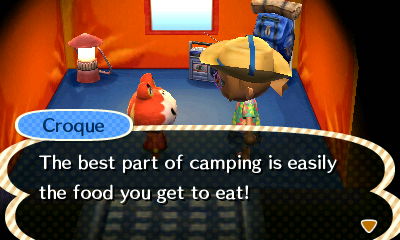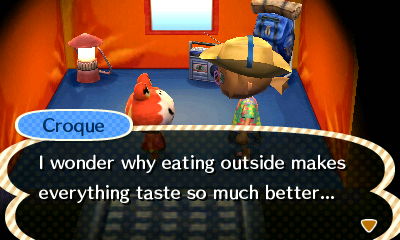 Of course, he isn't as positive…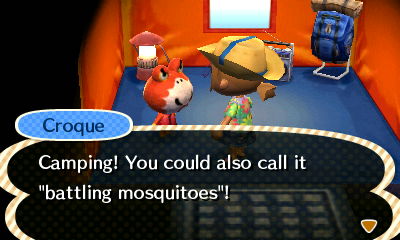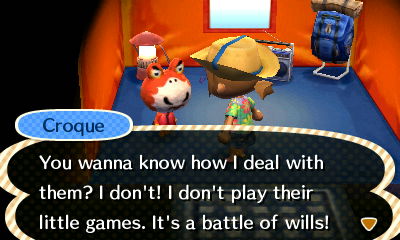 I've never won a battle of wills against mosquitoes, but then again, I'm not a video game character.
If you talk to them long enough, sometimes you can convince them to come live in your town.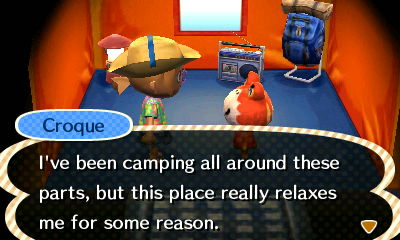 They even have advice on what to eat.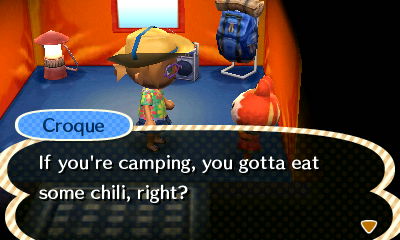 Honestly, I have been using this video game to hold me over the next few months that are getting colder and colder, not allowing me to hitch up the trailer and disappear. The next time you're feeling trapped at home, try playing Animal Crossing and see if that cures your cabin fever.
If you would like to visit my town, my Dream Address is 4000-2185-7855.