We always stay at a campsite with electricity, but I keep hope alive that someday we will boondock, so when we do, I want to be able to have a good day and a day isn't good unless I've had my coffee.
So, I found this percolator at the local thrift shop: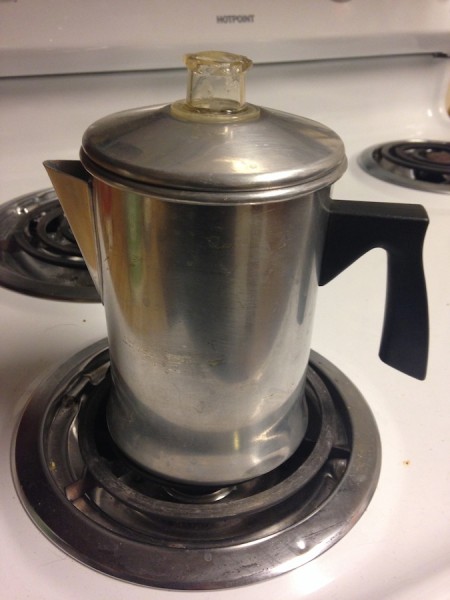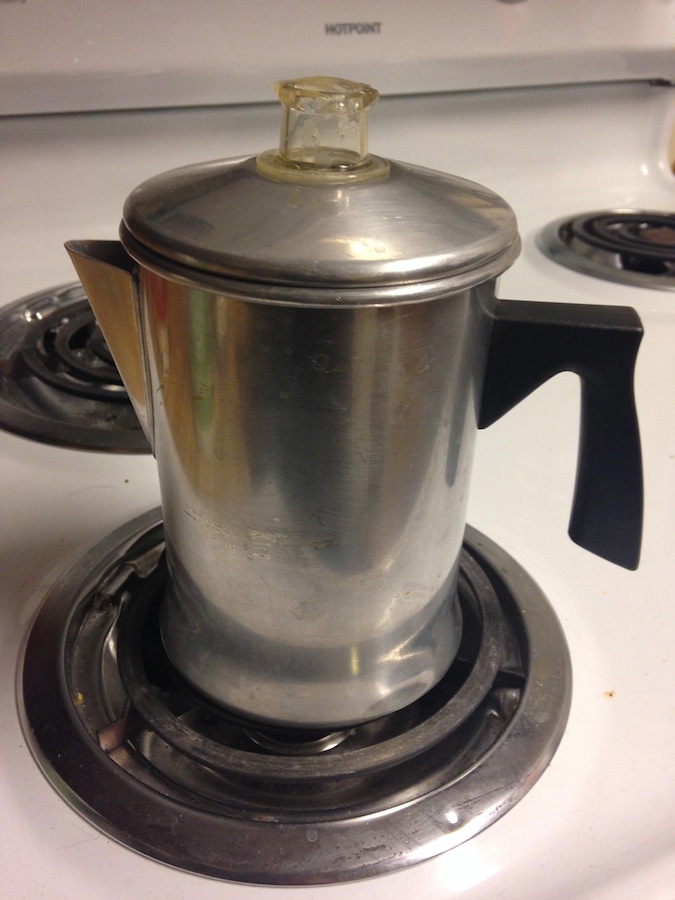 If you aren't lucky enough to find one at a thrift shop, you can find one here at Amazon: Farberware Classic Stainless Steel Yosemite 8-Cup Coffee Percolator
I remember my grandmother making coffee every morning with one of these, but I had no idea how to use one. This video helped me greatly.
I never remembered my grandma having filters, so I tried it without them. It wasn't a good idea. I had a lot of grounds escape into the pot.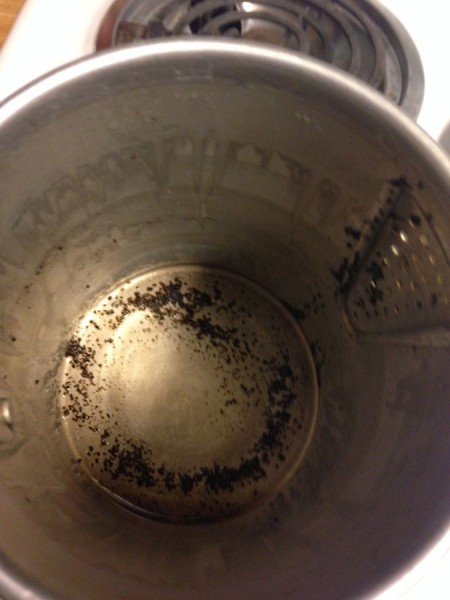 And into my cup.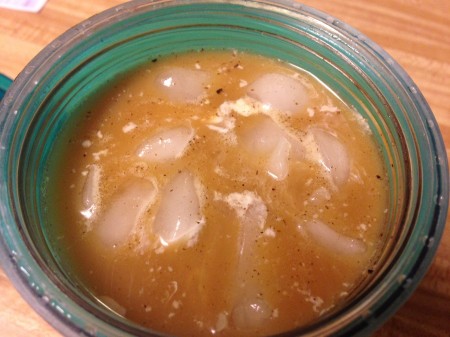 After buying some filters (they were at my local grocery store), I felt like an idiot because they were so cheap. I tried again, and I didn't have any grounds in my coffee that time.
Other than the lack of filters incident, the percolator worked out really well. The video recommends percolating for fifteen minutes. That time depends on how far up the mountain you are. Where I live, ten minutes was great. I'm sure you need less time if you're near sea level and more time if you're up high in the mountains. Be forewarned that it might take a couple of tries to get the perfect cup.
Additionally, there are a few other options if you are boon docking. Here is a propane coffee maker from Coleman: Coleman Portable Propane Coffeemaker with Stainless Steel Carafe at Amazon.com
This guy thought it was pretty good:
It costs 84 bucks, which is WAY more than the four dollar thrift store find, but more importantly, it takes up so much space! That little percolator can double as a simple pot to boil water in, so it takes ZERO space in my trailer because it replaces my old one. If I do have electricity, I can just use a hot plate and the percolator instead of packing a automatic drip coffeemaker. The only benefit to that propane coffeemaker is that it is quick. You don't have to wait fifteen minutes for the coffee to brew.
There is also this option that works on 12 volt power: Roadpro RPSC-784 12-Volt Quick Cup Coffee Maker with 16 oz. Metal Carafe at Amazon.com
This one works by plugging into your car or RV 12v system. The only problem with it is that it's just as slow as the percolator. This guy tested with his solar system. It doesn't draw much power, which is good, but it takes fifteen minutes to brew a pot.

Additionally, it only does a couple cups of coffee. With a good percolator, you can make 10 cups in the same amount of time. So, I decided on the percolator: small, easy to store, and inexpensive.

Now, I just need to convince Mike that we can do boondock camping…

-