I have finally done it. I have made a good awning, that is lightweight, adorable and sturdy in the wind!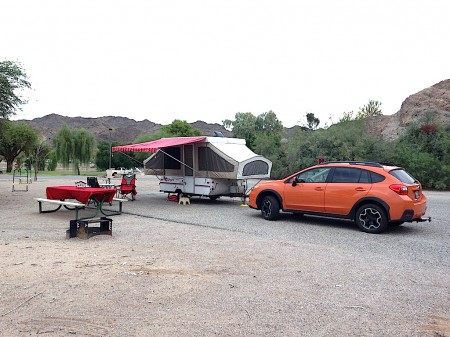 Here it is from another angle: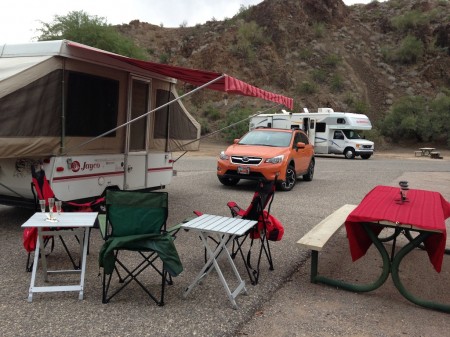 If you remember, I had some trouble with my awning before. You can read about it here:
I fixed the problem of it falling down in the wind and made it even more portable. Read more to see how:
My biggest problem was finding good materials to work with. I had made my original awning cross-brace out of PVC pipe, which did NOT work. I found an L-shaped aluminum bracket at ACE hardware that worked much better. Here is the link to what we used here: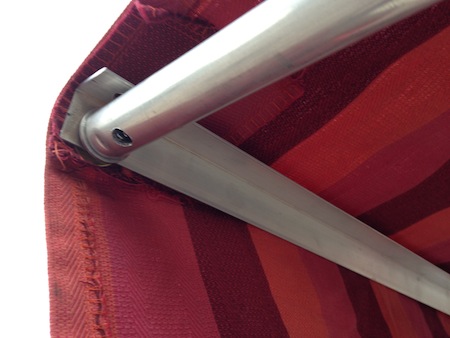 It was 6 feet long, which is actually too long to fit inside our trailer for storage, so we had to cut it in half and then bolt back together when we put it up.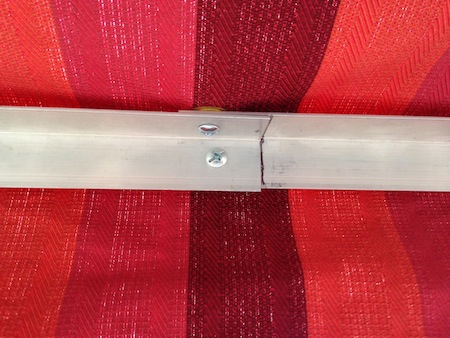 The center bolts are held together with wing nuts. I put in an additional grommet into the awning so that the wing nut holds the awning in three places instead of just two.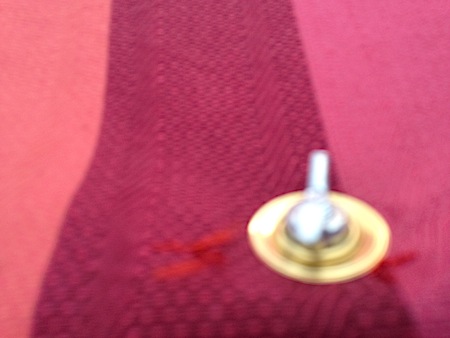 On each end, the awning, cross-brace and side braces are held together with cotter pins. I want to replace those with some tiny linchpins, but I haven't found any small enough yet.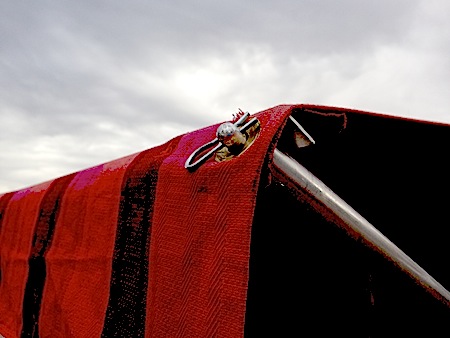 Before, I attached the side brace poles to the tent trailer with this PVC mess: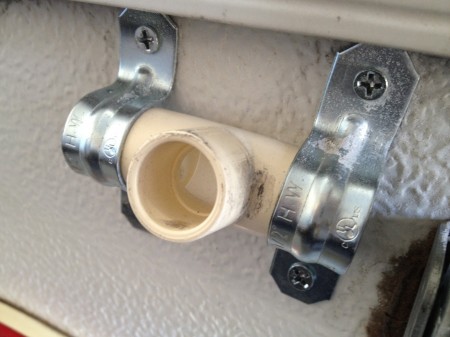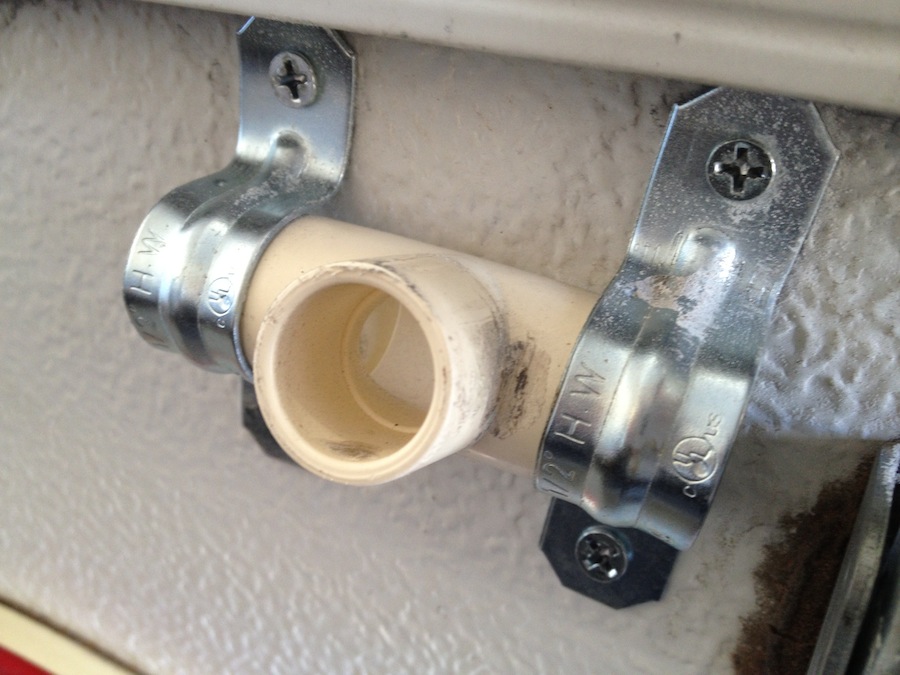 That did NOT work and came apart pretty easily. I now attach the poles to the tent support poles using a huge linchpin. This works better and is more stable in the wind because the side support poles are resting on the trailer. Gravity HELPS me with this design instead of hinders me.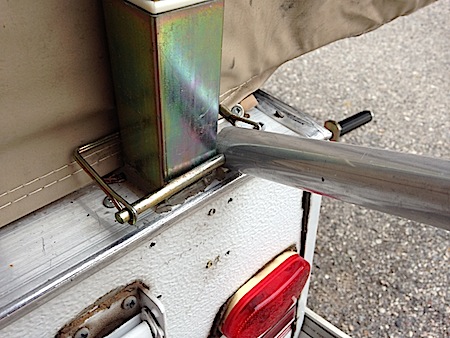 The genius of this awning rests on the side-brace poles, which I stole from my Springbar tent. Fortunately, Springbar sells replacements that you can buy here for about $32: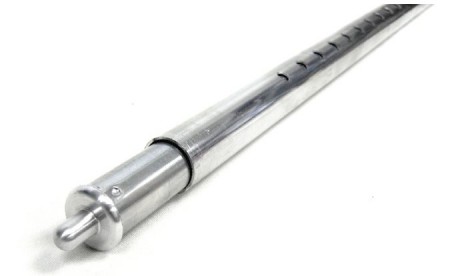 Since they are made of aluminum, I was able to easily drill holes in the pointy bit at the top and the base so I could attach various pieces to it.
If I had to pay for the poles, plus all the parts, this awning would have cost a total of less than 85 bucks. That doesn't include the cost of the material for the awning, which was about $20, so the whole thing is about $105. I thought sewing the awning and installing the grommets were going to be the hardest part, but the support was definitely harder to figure out. The sewing was the easy part.
I am so glad I didn't let my failure back in March of 2013 stop me and I kept trying to make this awning work. It is now an adorable addition to my camper and I love it so much!