You might recall that in 2012, Mike and I traveled the country in a teardrop trailer that I adored. When Sean came to live with us, however, there just wasn't enough room for all three of us in that tiny trailer, so we sold it to Stacey and Dan, my sister and brother-in-law.
They now have the PERFECT tow vehicle to match it!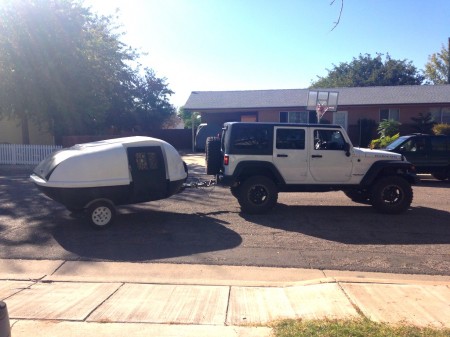 Here is another photo from the other side.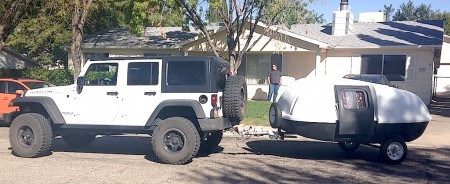 Even though that Jeep can haul WAY more than that tiny teardrop, they look absolutely perfect together and I die of jealousy every time we go camping together!
You can see this camper in full here: