I found this trailer on KSL Classifieds and I'm strangely impressed with it.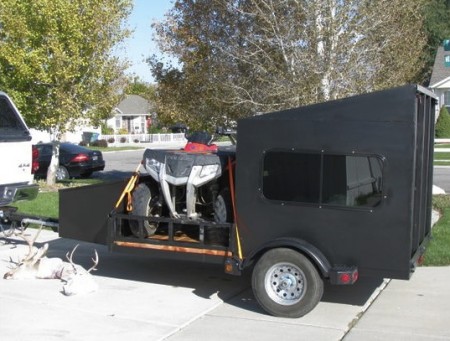 I'll leave Mark to the description:
This unique New Trailer design is perfect for the sand dunes or hunter that wants a warm place to sleep and haul a 4 Wheeler with ease!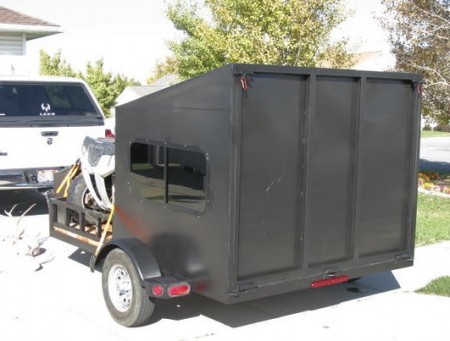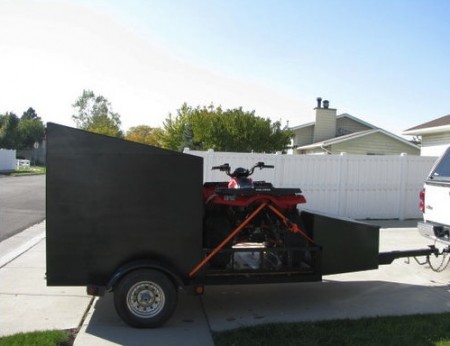 You can also take out the bed and haul things with the back ramp that lowers and it has a sliding door to get inside from the front as well that way you leave the ramp closed!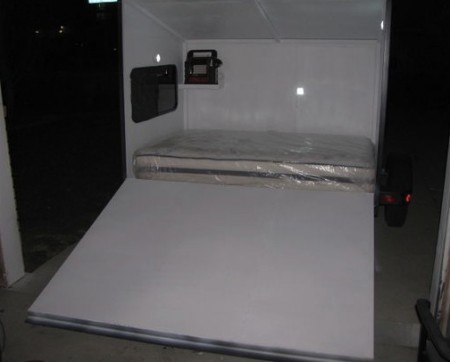 You can also just put a Hammock and a couple of chairs inside and have a little living space!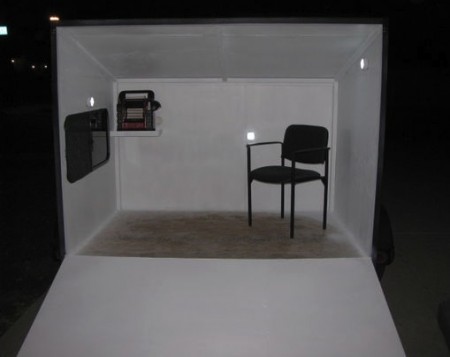 It comes with full size bed and buddy heater!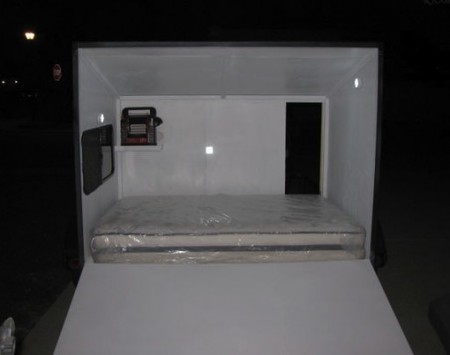 I used it on the deer hunt and stayed nice and warm with the heater! Come and check it out! I am also renting this unit for $100 a day so call if interested! Mark Home 801-706-2406 and Work 801-706-2406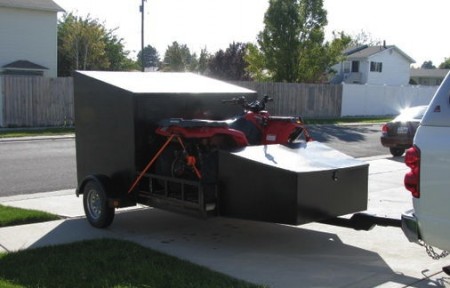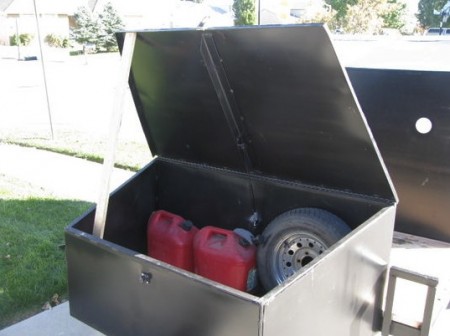 Toy haulers are an entire category of campers that I have neglected mostly because I don't like to ride "toys." If however, it's just you and one other person, this camper might be perfect. A bed and a way to haul your four-wheeler is all you need sometimes.