I saw this camper on Facebook and I just fell in love with it!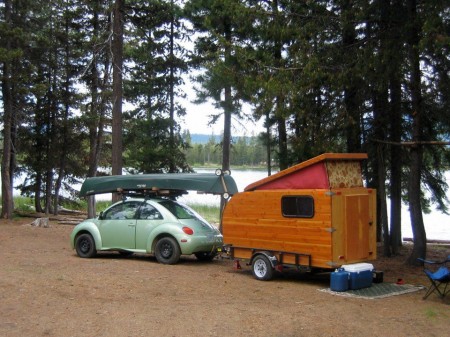 The full description is available on Instructables:
Kleine Cabine, Dutch for Little Cabin. You are looking at a one-of-a-kind Douglas fir camper, pop top with ALL solid wood.
I had never thought of making a pop-top out of wood. For some reason, I always thought that I would need to buy one or salvage one off another vehicle. This idea opens up a bunch of options for me!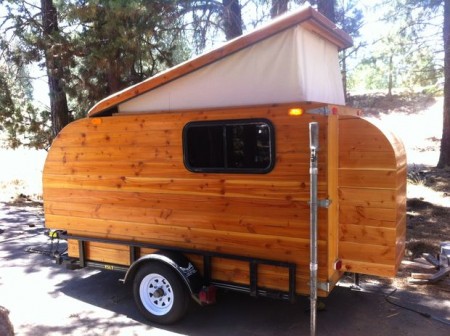 Features are: 50 ft RV cable, 2-6 volt golf cart batteries, 50 Watt solar panel, upper cabinet space with storage under the bed.
More photos after the break: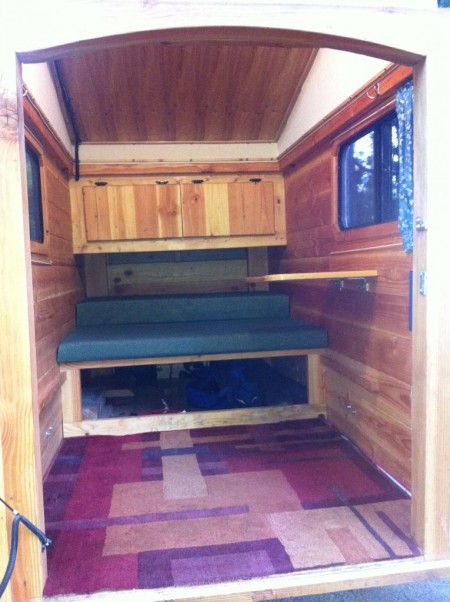 Kitchenette in rear door with two door cabinet, counter top and drawer.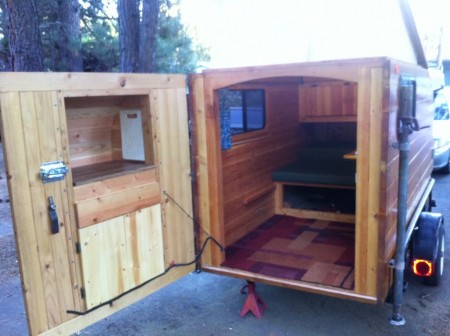 There is a small 300 Watt inverter to give you AC for computer, lights, music, and phone charging.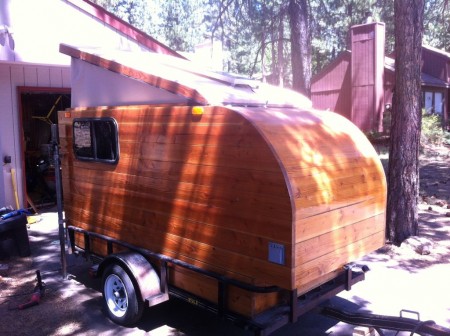 Length is 10 ft, width is 4 ft, height is 4.5 ft.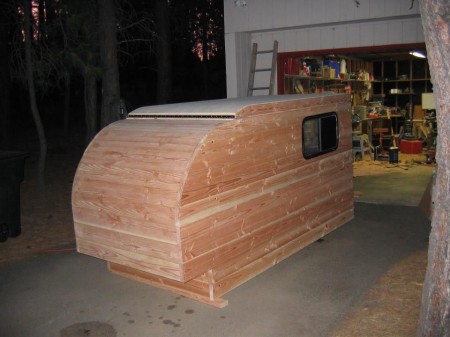 It weighs close to 1200 lbs. and was coated with Watson's out-door oil finish.