For the first time, we stayed in Dead Horse Ranch State Park in Arizona. I love the Arizona State Parks. They are so organized. I love the emails I get about a week before the trip, reminding me of my visit.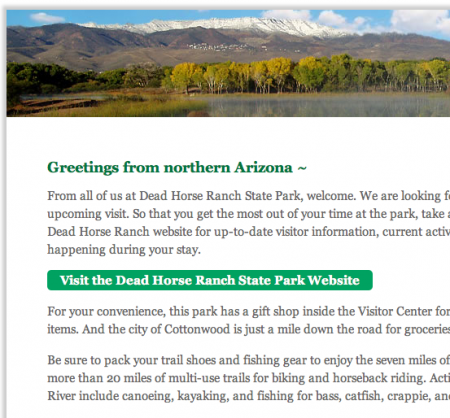 We stayed in the Red-Tail Hawk Campground for the Popup Portal Rally.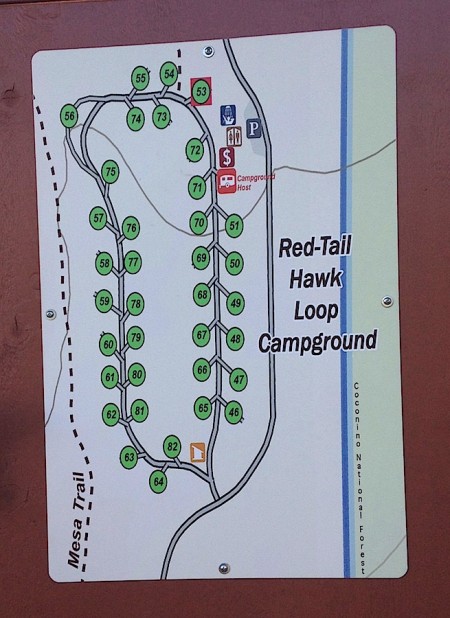 Our site was number 51 and it faced perfectly so that the afternoon sun was shaded by our camper.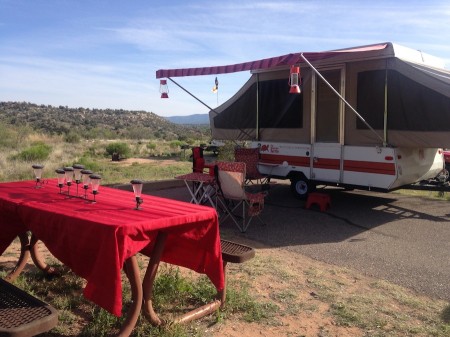 Here is a shot of site 57. The sunsets are beautiful here.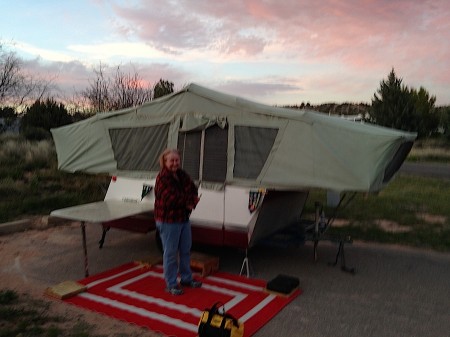 Each site has a fire pit and some of them have BBQs as well. The camp hosts sell firewood.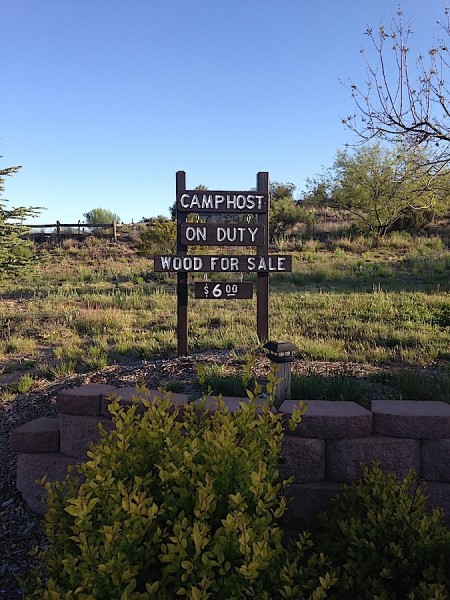 While we were there, the campground was very windy. We had to take down our awning and thank goodness for the Martha Stewart grommet and bungee cord trick or our tablecloth would have flown away.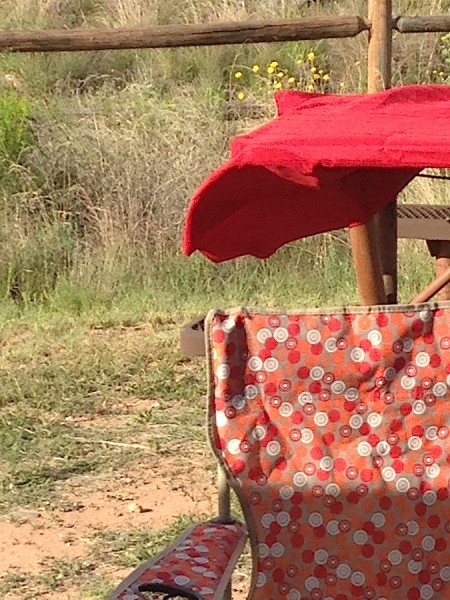 There was a nice playground over by the lakes and my boy liked the swings a lot.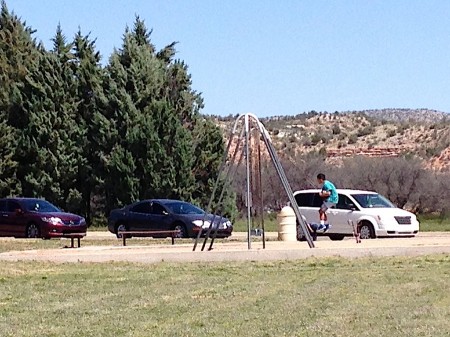 It was a great place to stay and it was so close to Cottonwood and Jerome, so we were able to look at the shops and you could even taste the wines at the wineries in the area. Thank you for such a lovely weekend, Arizona!