Nothing says road-tripping like an amazing antique store and Larry's Antiques fits the bill! I visited there last weekend and it was a blast!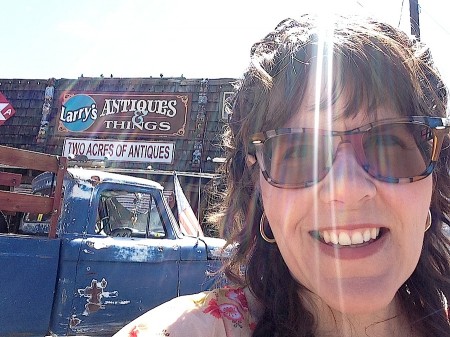 Check out all the cool stuff I saw and the zen moment I had after the break:
The shop is at the curved end of main street in Cottonwood Arizona.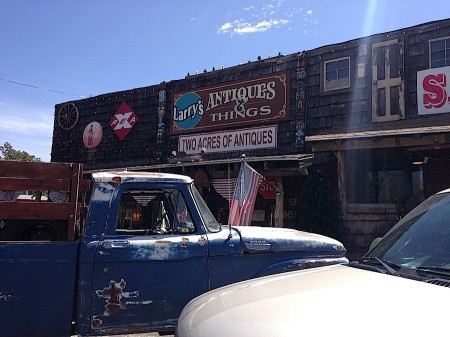 Not only do they have a traditional antique store inside, they have acres of cool stuff outside.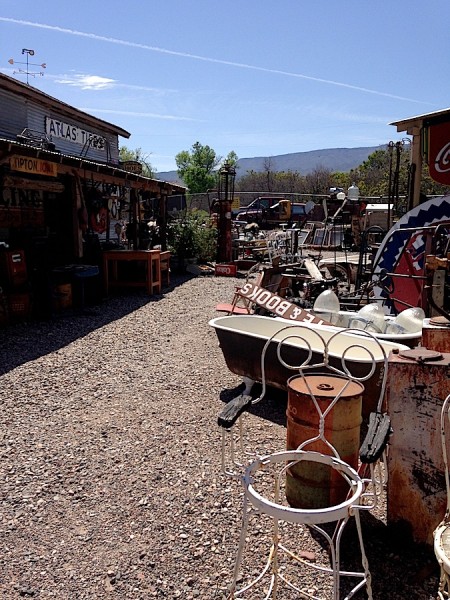 I really liked imagining how those old gas pumps would look in my yard.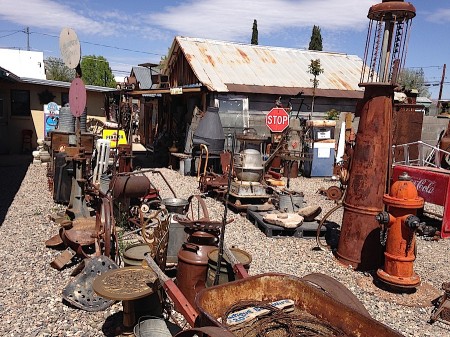 There is even more furniture and cool stuff in the barn out back. I found this mannequin way up in the rafters amusing and somehow was able to resist buying the old bicycle.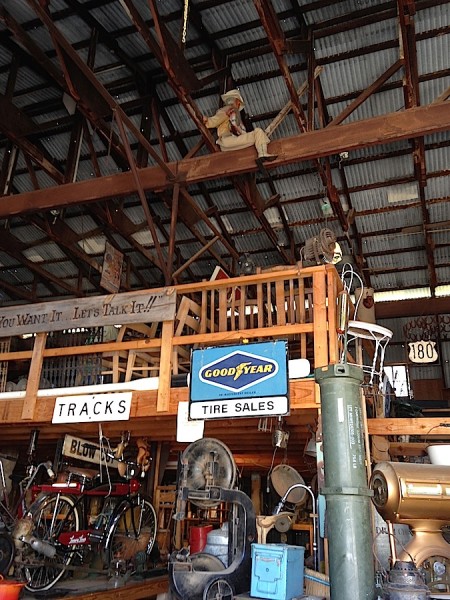 I had a lovely Zen moment while I was walking around the acreage. There is a hummingbird feeder out back and the birds have no fear. They flew right up to my face as I stood there. I was even able to get a couple of photos.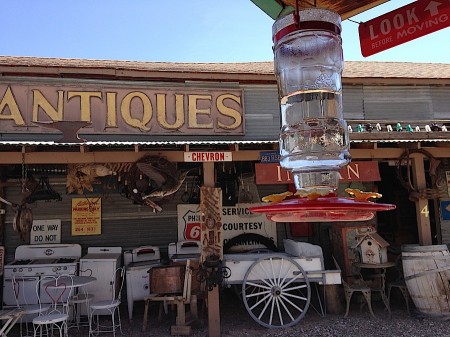 They flitted past my head and drank from the feeders without fear.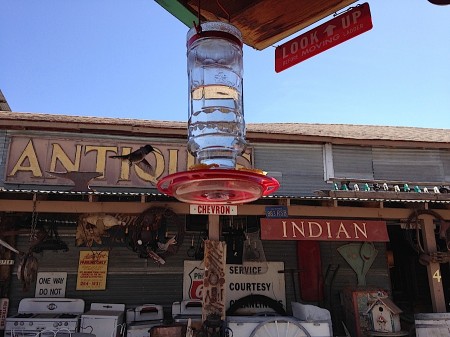 Whether you're looking for an old memory from the past or a Zen moment in the garden, check out Larry's Antiques when you come to Cottonwood. It was a lot of fun for us!