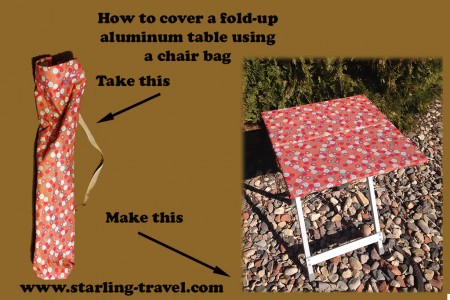 Not long ago, I did a post on how to add a handle to a camping chair:
That gave us the freedom to carry our camping chairs without the stupid bags. Then I thought, what could I do with the stupid bags…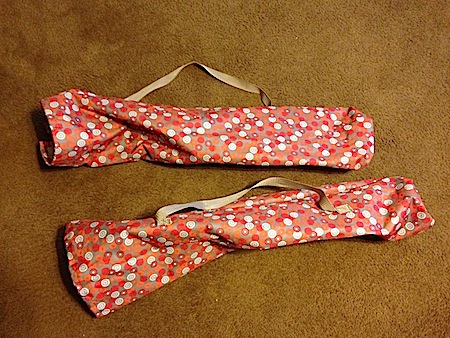 I use little aluminum fold-up tables next to my chairs and I thought it would be cute if they were covered to match the chairs, so that's exactly what I did. Here are the directions if you want to do the same thing.
Materials
one camping chair bag
one fold-up aluminum table
one box of 1/2 inch sheet metal screws
Tools
Drill with a drill bit slightly smaller than the width of your screws
Pair of scissors
Screwdriver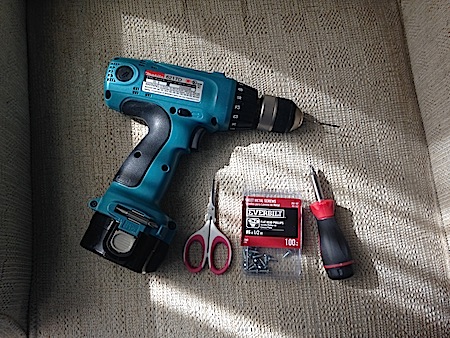 Using your scissors, gently snip the threads holding your camping chair bag together.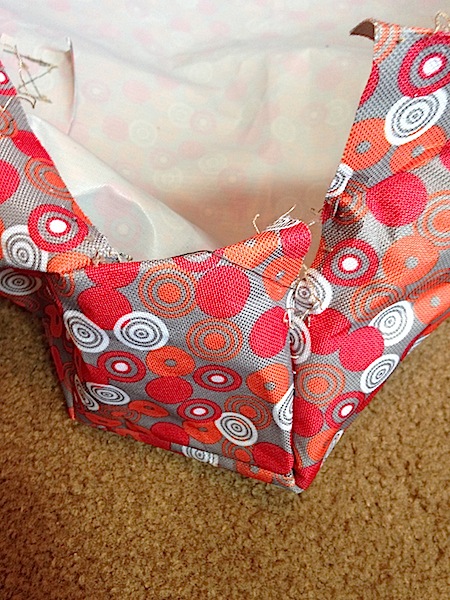 Iron the big piece flat, but be careful, the material is sensitive to heat, so use a low heat setting.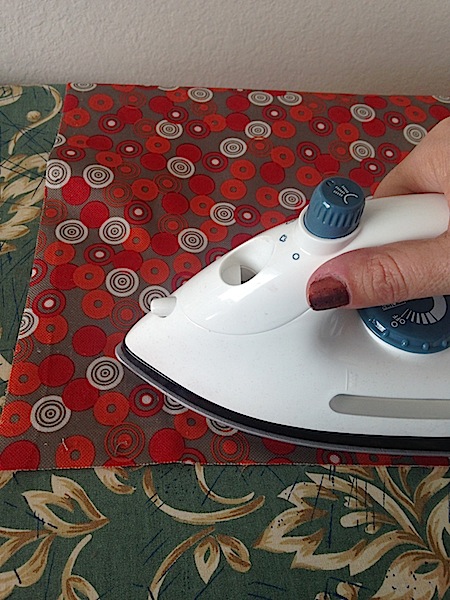 Cut a rectangle that is slightly larger than half the table. I was REALLY pressed for material and had to be very careful so there was enough for both sides of the table. Place the table upside down on the fabric and start to wrap it around.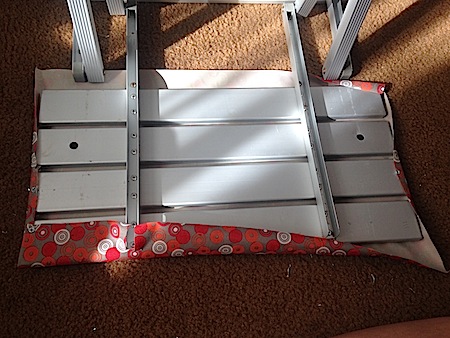 Snip the material so that it will wrap nicely around the legs.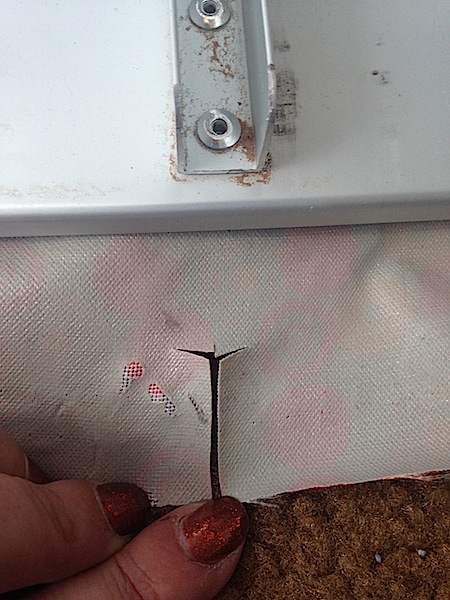 Drill a pilot hole in each place you want to place a screw.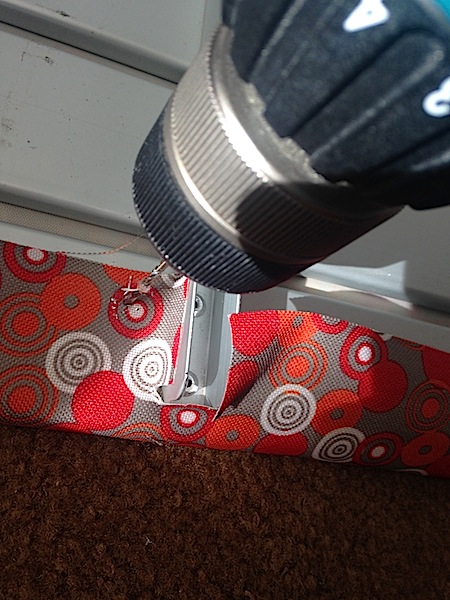 Secure the corners like this.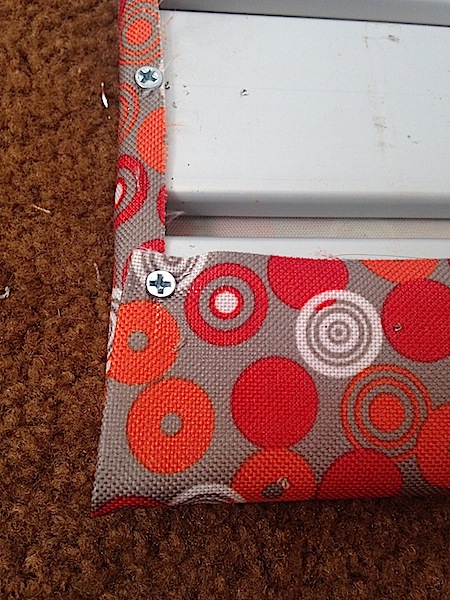 When securing the material, make sure you don't cover the nubbins that keep the table stable.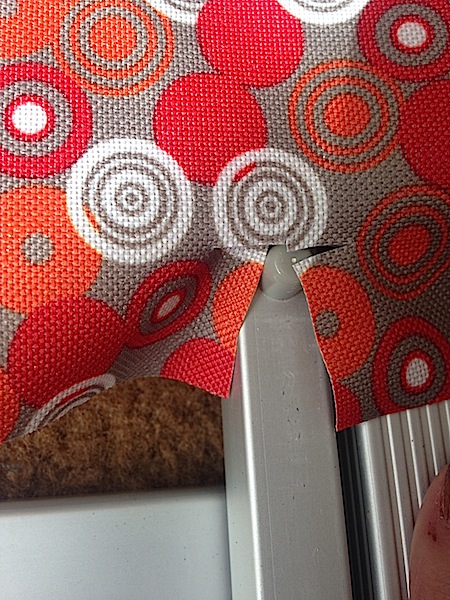 When it's fully covered, it should look something like this from the bottom. Notice on the right side that I barely had enough material to cover the table.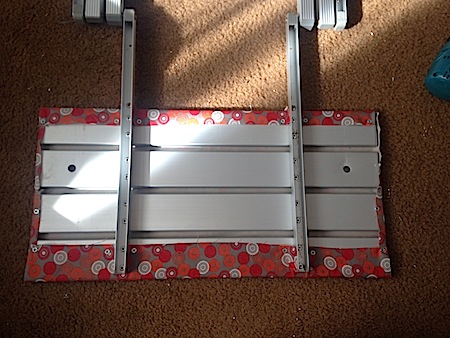 I wanted to make table cloths that would be easily removable so I could wash them, but there just wasn't enough material to do that. In the end, it worked out better because this method is very easy to set up.
Here is the table folded up.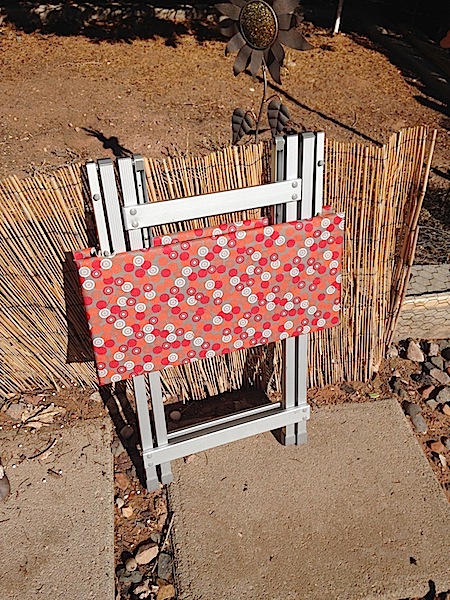 Here is how they look with the chairs.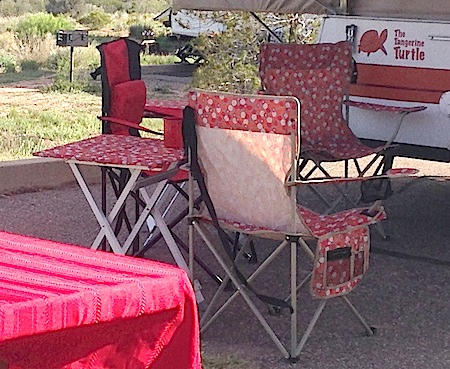 If you decide to ditch the camping chair bags, this project puts them to use nicely.
If you want to add a handle to your camping chairs, here's a tutorial: