This video knocked me off my feet! I can't believe the ingenuity of Jola and Justin, who have built a castle on wheels!
Here is a picture of the truck all folded up and ready to drive on the highway.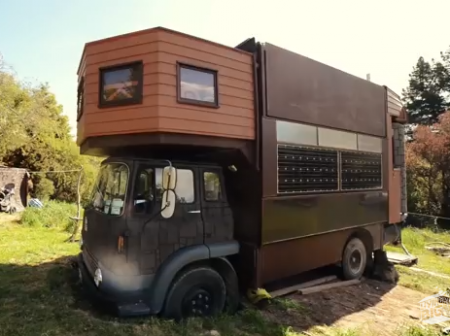 Here it is unfolded and livable.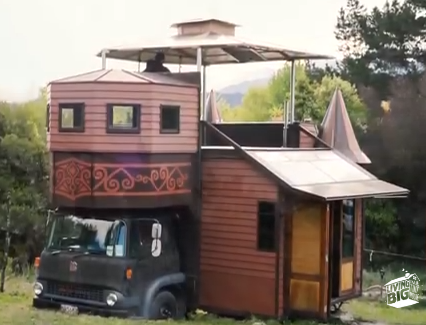 Some of the amazing innovations are the clothing storage that lies under the bed turret.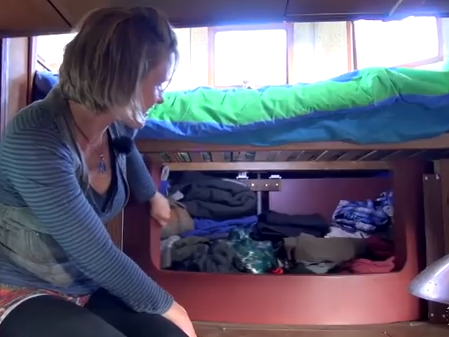 Here is the upper observation deck.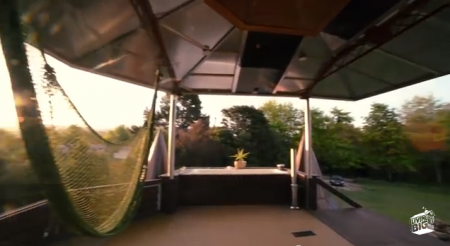 Their Yin and Yang toilet area with a composting toilet.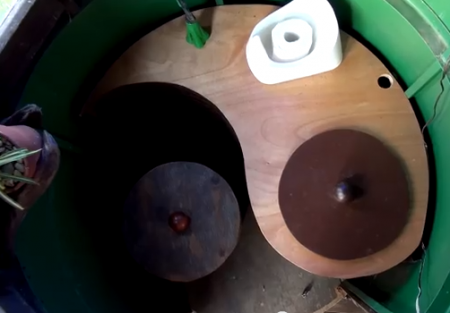 And even a full-sized bathtub on the roof.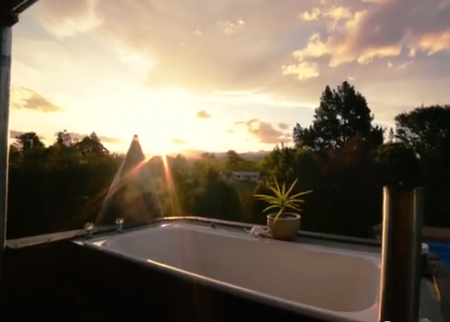 The design and architecture that has gone into this home on wheels is absolutely amazing! So impressed!
Via: Couple Creates A Tiny Sustainable Three Story House Truck – Take A Look Inside | Collective-Evolution