I saw this advertisement for Montana in an old National Geographic.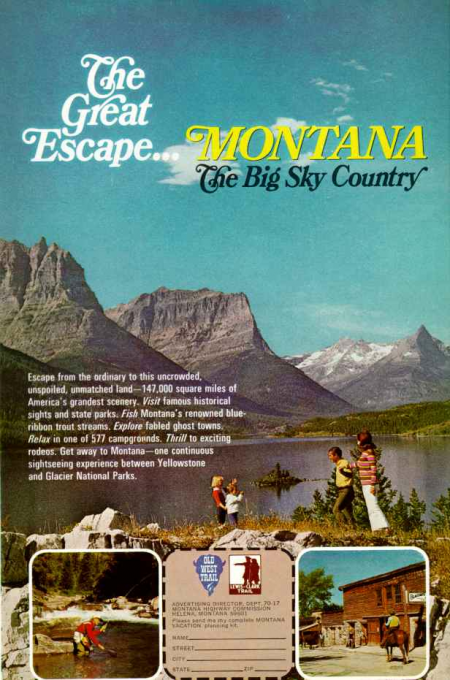 It's from the April 1970 issue and it reads:
The Great Escape… Montana The Big Sky Country

Escape from the ordinary to this uncrowded, unspoiled, unmatched land – 147,000 square miles of America's grandest scenery. Visit famous historical sights and state parks. Explore fabled ghost towns. Relax in one of 577 campgrounds. Thrill to exciting rodeos. Get away to Montana – one continuous sightseeing experience between Yellowstone and Glacier National Parks.
There is a modern version of this advertisement here:
It's true. There is a lot to see in Montana and it's worth the drive to get there. As a child, I went to Montana every summer because my grandparents lived in Billings. As an adult, I miss it if I don't go there once a year. I missed going to Yellowstone and Montana this summer and I can feel it calling to me. Now, however, there are 748 campgrounds waiting for me to visit…