I saw this image on Pinterst and it looked like a really good idea: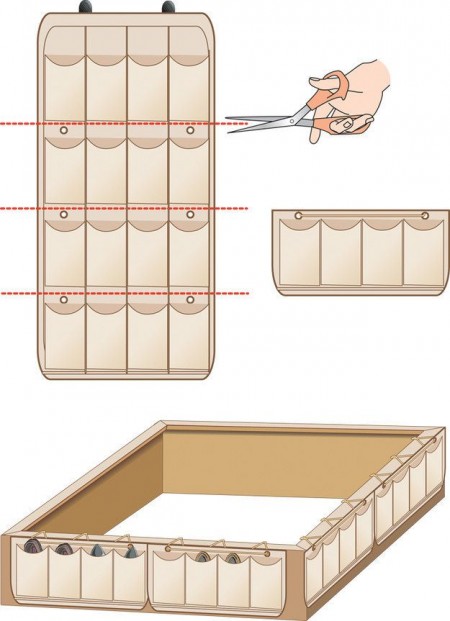 I don't have a full bed like what is shown there, but there are only three of us, so I thought I could do something like that in the Tangerine Turtle. It worked out really well.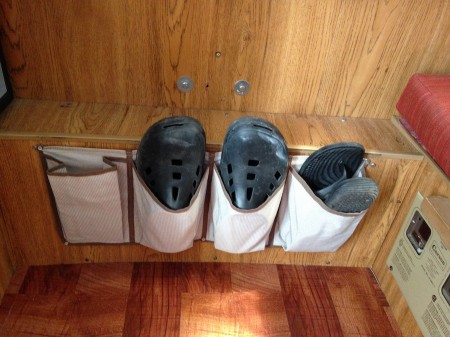 I cut the shoe organizer, just like the picture showed, but the edges were a little frayed. I then took a lighter and singed the edges so they wouldn't fray anymore. I screwed it into the wall with small screws on all four corners. It worked really well for us.
Here is how it looks from a little further away.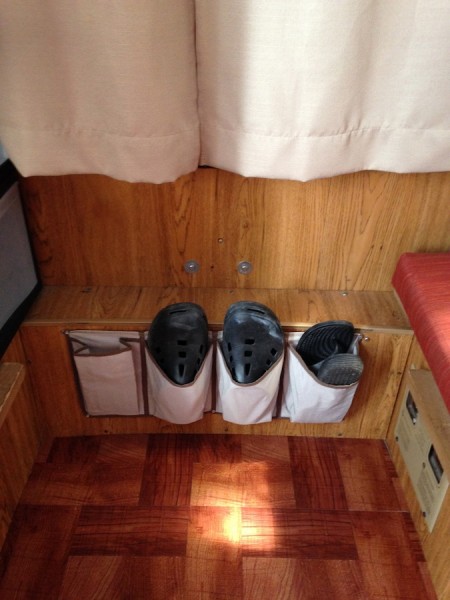 Our camper is so small that we were tripping over the pile of shoes in it. There really was no place to put our shoes except "in the way." This organizer really helped keep things tidy and less tripping. If you have a tiny tent trailer, try this and see if it helps. It sure helped us.