It seems that the more I look at camping trailers, the more interesting things I find. For example, the Fold-N-Roll Trailer. It was created in 1996 by Irv Perch, the original founder of Aristocrat Trailers, but they are a far cry the from canned ham design of his past.
It's not as pretty as an old Aristocrat trailer, but you can't argue with its utilitarian design. Unlike the A-Frame trailers or even the TrailManor trailers, the Fold-N-Roll unfolds entirely differently. The top slides up and over, creating a sloped roof on the front and a handy awning over the door on the back.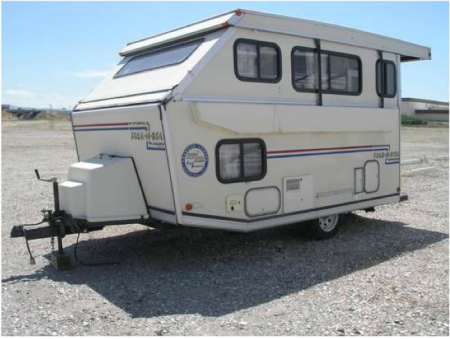 It was easy to find photos of the trailer in its extend position, but I could only find one photo of it closed up. It looks like a clunky and awkward mess to me.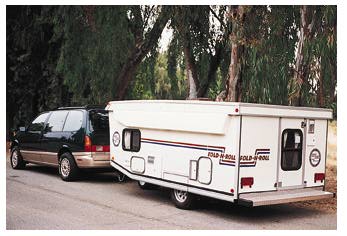 When compared to the streamlined design of this 1959 Aristocrat trailer, the Fold-N-Roll looks like a monstrosity.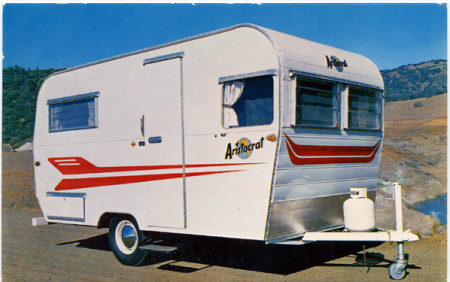 What it lacked in beauty, it more than made up in utility. It was equipped with a queen-sized bed, a separate dinette and a full bathroom. And it all folded down into an ingenious bit of trailer origami.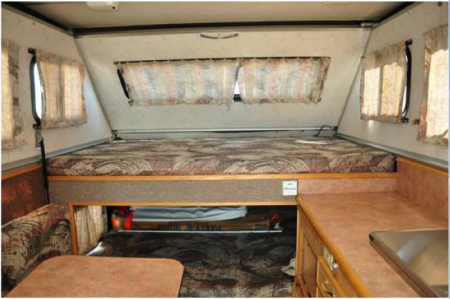 Sadly, the Fold-N-Roll was not long for this world and are no longer made today, so if you want one of these babies, you'll have to find one on the used market. With gas prices as high as they are, a small trailer that folds so compactly, yet opens up into such a roomy space is exactly what most people need.
See more photos after the break: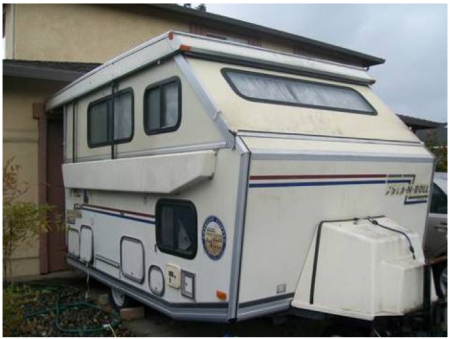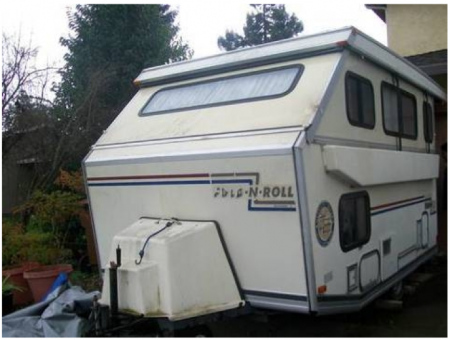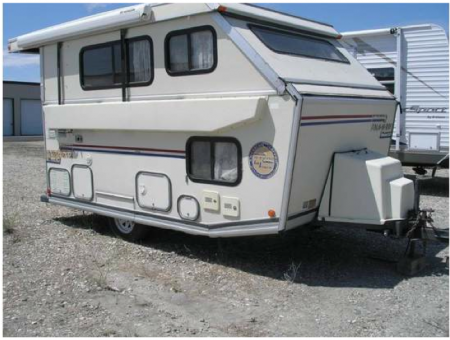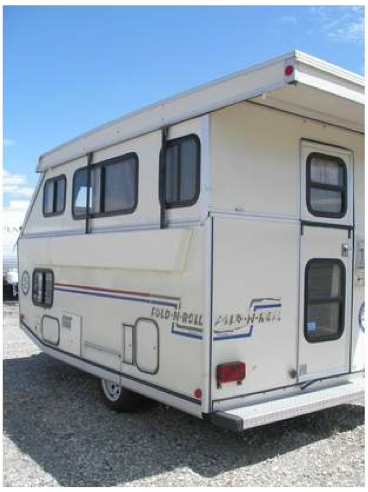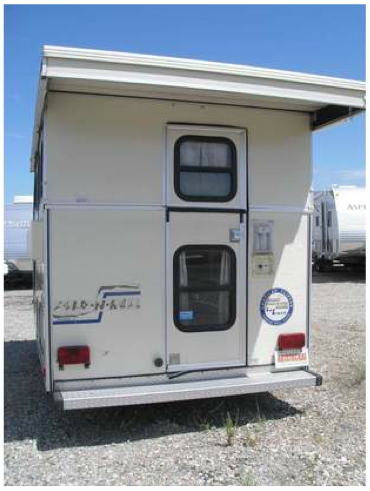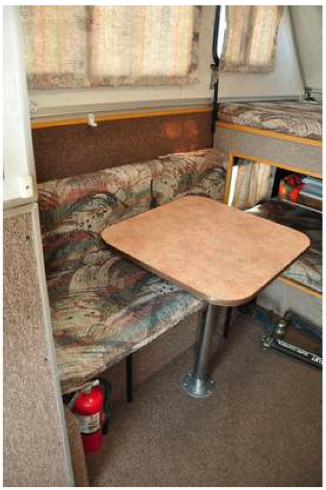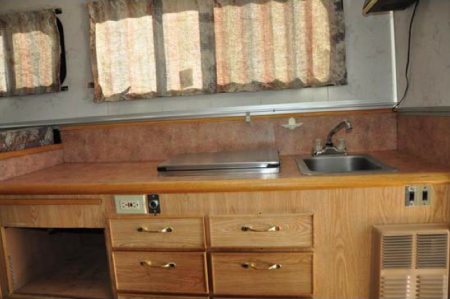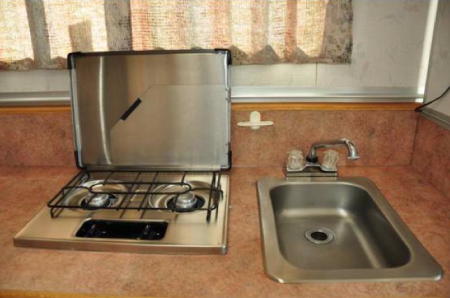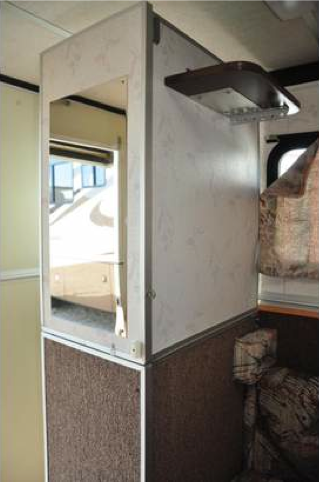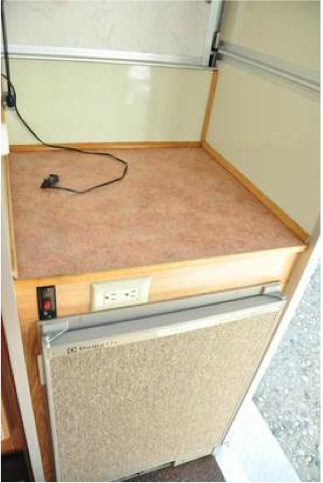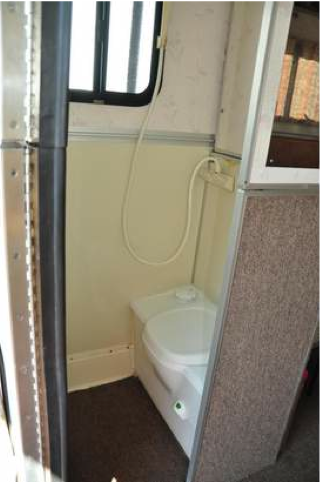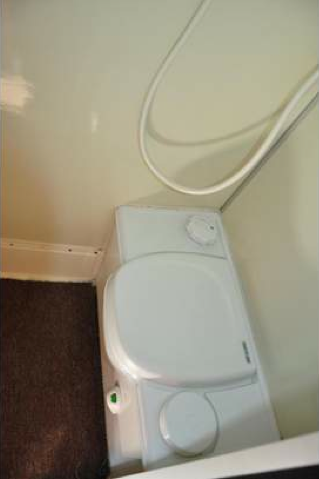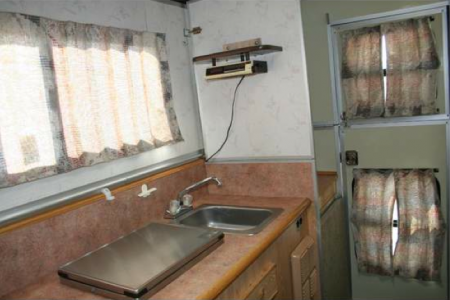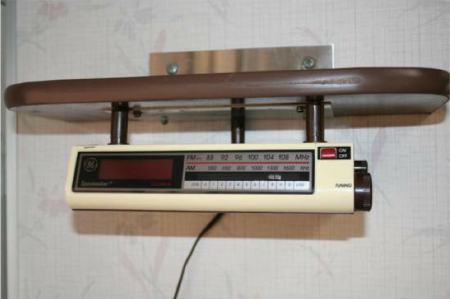 Info and photos via: