As a child, my parents drove every other year from Utah to Wisconsin to visit my mother's family. The disembodied head of Abraham Lincoln played a key character in many of my childhood nightmares because it was something we passed every other year on that trip. Part of me didn't even believe it really existed until we drove home from a convention in Denver a couple of years ago.
Exist, it does, nestled between Laramie and Cheyenne, Wyoming.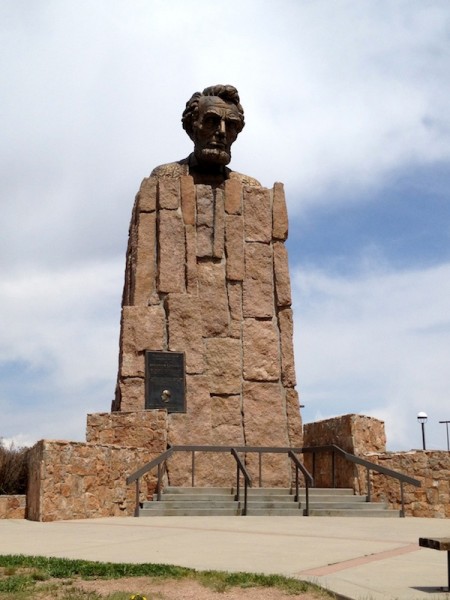 As a child, my nightmares featuring this roadside attraction involved him breaking out of the stone enclosure and attacking us. I didn't realize that this portrayal of Lincoln was merely a bust atop a granite pedestal. I thought the rest of his body was trapped in the stone, waiting to get out.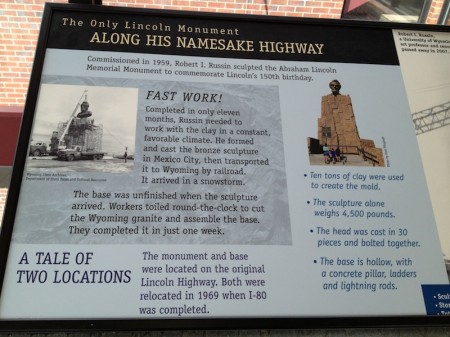 As an adult, I can understand why this sculpture was so terrifying to me. This isn't the serene and loving face of Lincoln that we all know from the pennies and dollar bills. This Lincoln appears angry. His hunched appearance from the side makes him look particularly unhappy.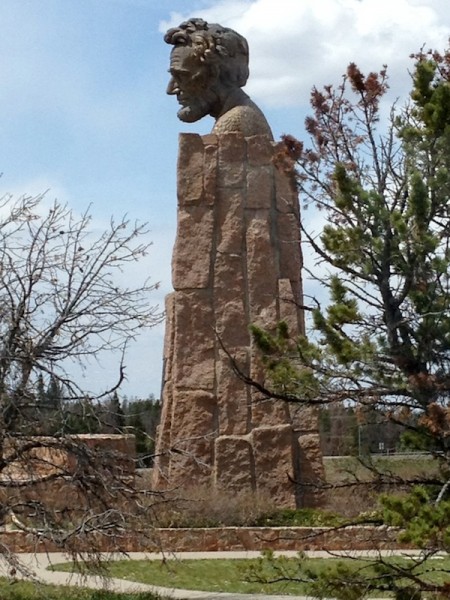 Don't get me wrong. It's an awe-inspiring tribute to our fallen president, especially if you take the time to stop at the rest area and get a closer look.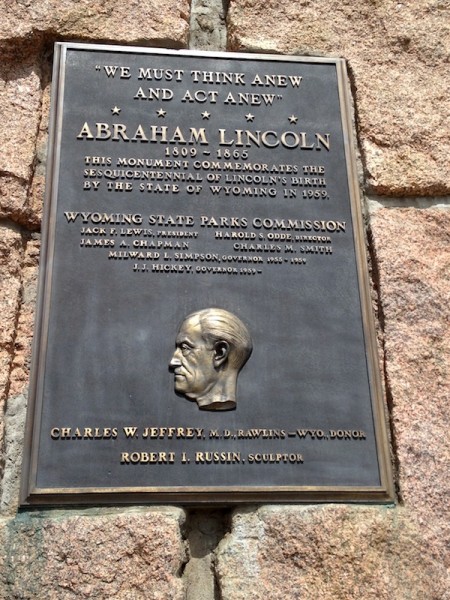 I wish they had a gift shop of some sort there so I could buy a miniature version of this Lincoln sculpture to glare down at me from a knick knack shelf by my desk. I had to be satisfied with just a photo of myself standing in front of it.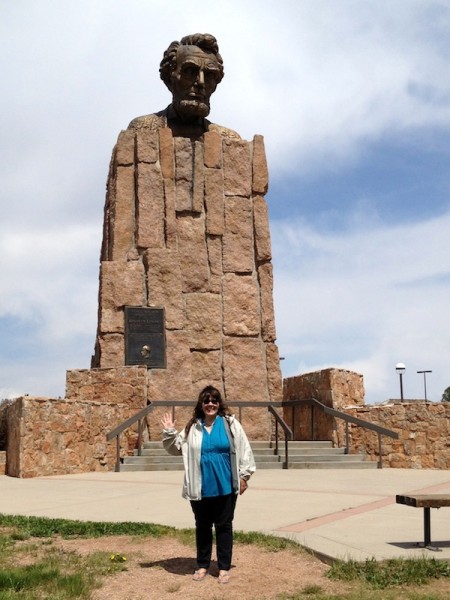 The next time you plan a trip that takes you on I-80 through Laramie, remember to give yourself an extra half hour to stop at the Lincoln Memorial and enjoy the disturbing splendor of the disembodied head of Lincoln.
For more info: