Mike and I have loved how convenient our teardrop trailer has been, but we've actually found a site that makes having one inconvenient.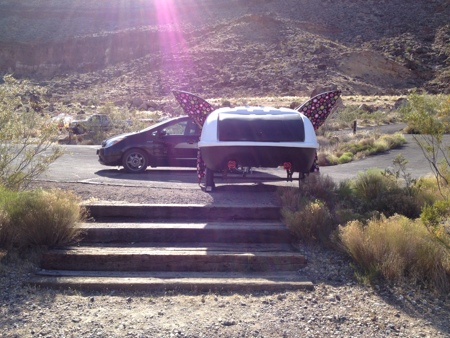 We were at Quail Creek Reservoir and the campsites have a bit of a hike from the picnic table and shade to the trailer. In fact, we can't use our little galley at all, so we just set up our camp kitchen under the shade.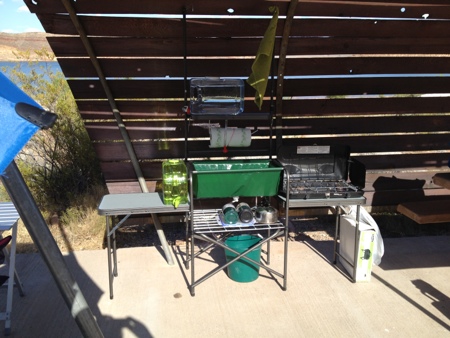 I tried something different with the water in an effort to make a nice water faucet for the sink. It wasn't perfect, but it worked well enough to wash our hands and rinse dishes.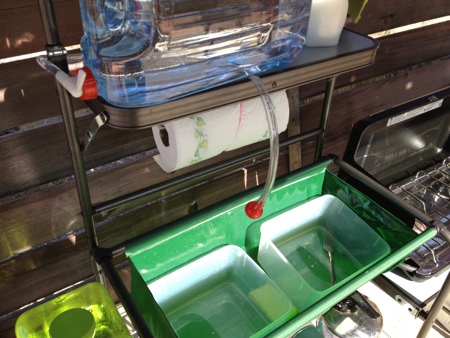 You can't beat the view from my bed, though.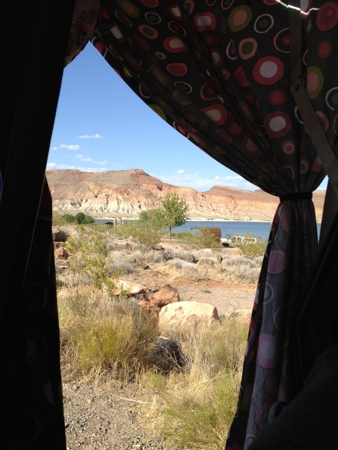 Despite the inconvenient campsite, we had a lovely weekend at Quail Creek and can't wait to go back!