Margie Barnett on Pintrest uploaded this shoe organizer that she has used for her camp kitchen.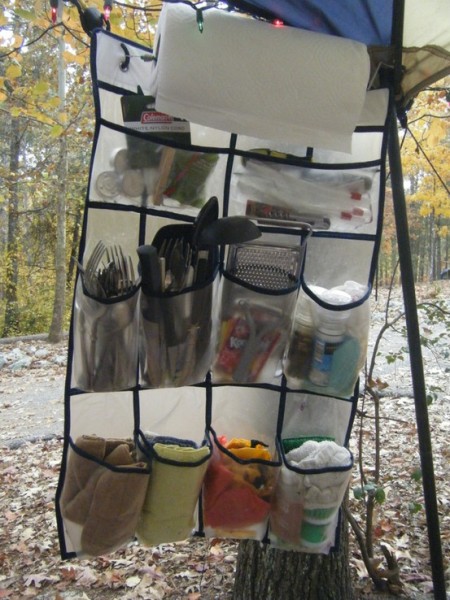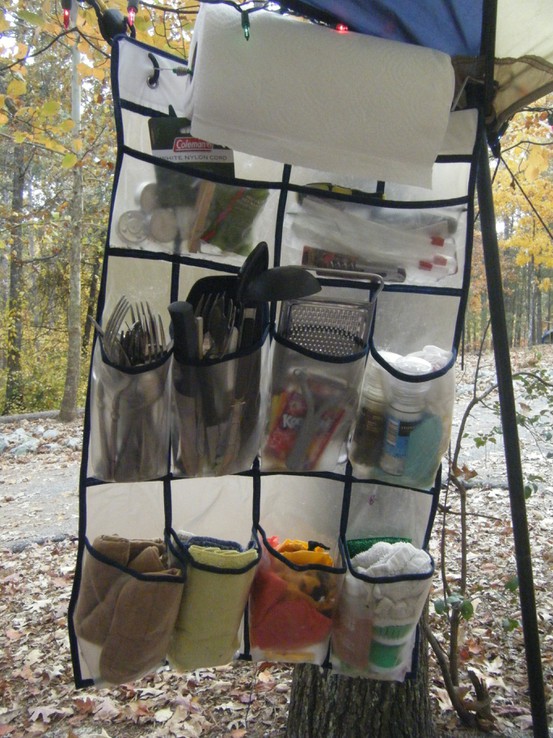 I used to use something similar to that for my camp kitchen. You can see it here:
Using a shoe organizer is smarter than my setup because it is easier to buy at the store and it folds up flatter than the organizer I used.
While I haven't been able to find the exact shoe organizer pictured here, I found a few shoe organizers that look like they would work well:
The only problem I have with this setup is that I suspect that cutlery and utensils would fall out of the pockets during transit, so I'd have to set it up EVERY time. Other than that, it looks like it would be a good way to organize things whether you string it up on your camp kitchen or hang it from your awning like this picture.
Via Lifehacker: Turn a Shoe Organizer into the Ultimate Outdoor Kitchen Organizer