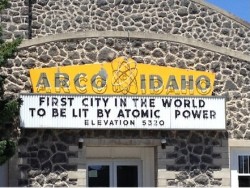 When we went to visit Craters of the Moon a couple of weekends ago, we stayed at the Craters of the Moon KOA in Arco, ID. Arco was the first city in the world to be powered by atomic power and the nuclear plant that powered it is still there to this day (with MANY improvements, I'm sure). The city was so blissful that we were reluctant to leave.
The most noticeable landmark in the city is Number Hill, where the graduating class carves out their year into the hill every year. I'm sure some of the older classes have updated their numbers to keep them visible and fresh. It was so fun finding my own graduating year (1987) on the hill. I almost felt as if MY class had cut that number into the rock up there.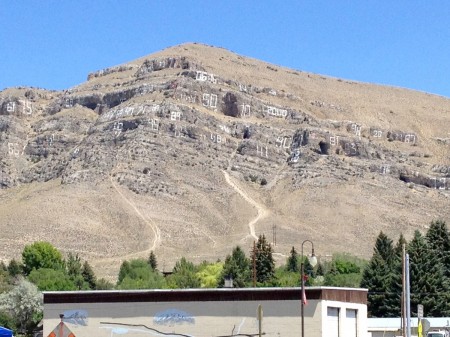 Our stay at the KOA was WONDERFUL. Every night they had scoops of ice cream from Reeds, a local dairy, for only a dollar. We had power and water at the site, so I could test my new faucet for the camp kitchen. It worked wonderfully!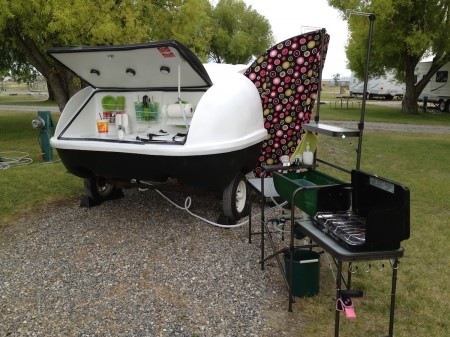 The busiest restaurant in the city was Pickles, home of the Atomic Burger.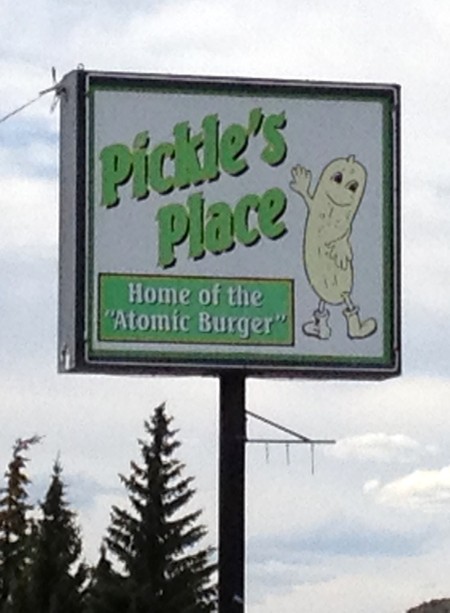 We tried the burger, it was very yummy. The pickles, however, were Vlassic. I kind of expected to have their own home canned pickles and was a little disappointed.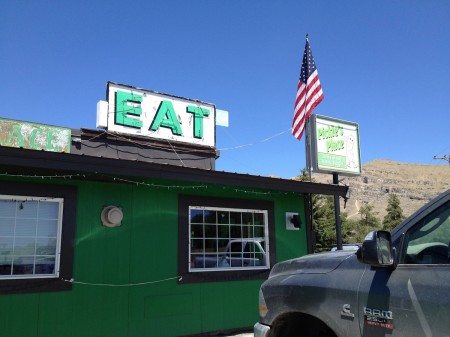 I wasn't disappointed with this awesome rocking chair, though!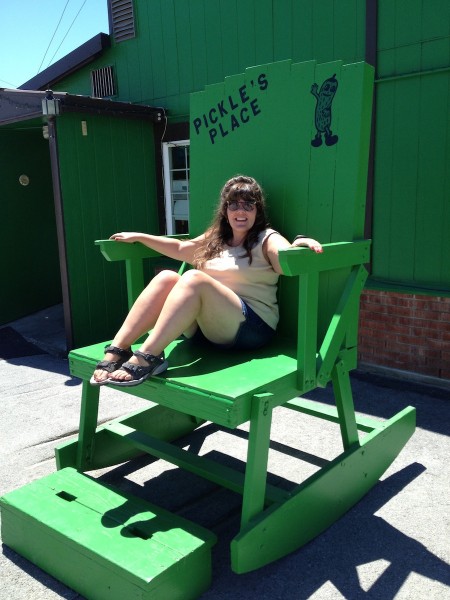 The BEST restaurant in town, however, was the Mountain Man Trading Post. This photo from Google Maps Street View doesn't do it justice.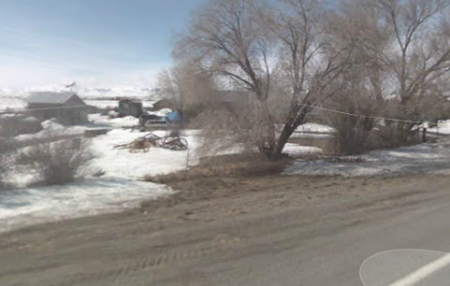 Pickles was WAY too busy on one of our days, so we drove over to Mountain Man Trading Post. I had the most delicious biscuits and gravy with huge chunks of sausage in the gravy. Mike had a Mountain Man sandwich, which was a bratwurst with all sorts of delightful fixin's on the sandwich. YUM! I wish we had taken a picture!
Our stay in Arco, ID was a relaxing and enjoyable time and we've already scheduled another visit there at the end of July. Can't wait to go back!