I've talked before about tiny trailers that also double as toy haulers here:
It looks like a craftsman in Utah has created a similar thing for himself. I found it on the KSL Classifieds.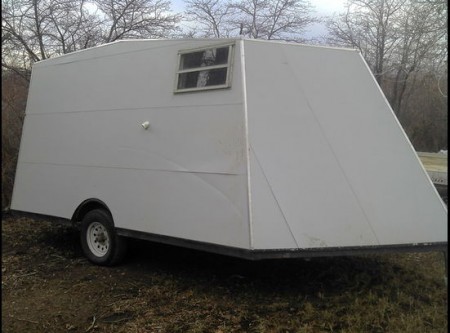 It might look simple from the outside, but Eric has gone to a lot of trouble to design a trailer that is useful as a toy hauler AND a camper. You can see more after the break…
The front of the trailer is very aerodynamic. According to Eric:
This is built on a 12×7 flatbed with a really long v-nose. It weighs about 1700 lbs and actually pulls easier than my scamp because it is so aerodynamic. We tow it with a volkswagen 4cyl turbo and get 21MPG.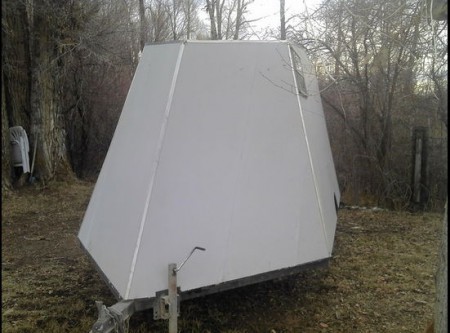 The rear ramp folds up nicely when you are hauling your dirt bikes or a four wheeler.
Inside is mostly bare wood "rustic" the outside is grey aluminum, its got a few dings and scratches. The axle was brand new last year, 3500lb with easy lube. I just used a porta-poty and cooler with it. It is VERY solid construction. The angular walls make it strong as a vault.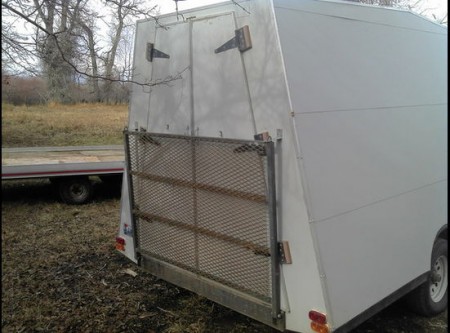 The builder says, "Rear ramp/door can fit small atv, snowmobile, or 3 dirt bikes."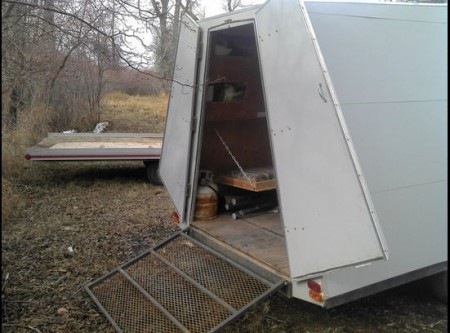 Things get interesting when you move inside the camper.
The inside has 2 fold down beds from both sides and still have room on the floor for two more sleeping bags. It has a cook stove, sink with water pump, 40 gallon fresh tank, heater and shower.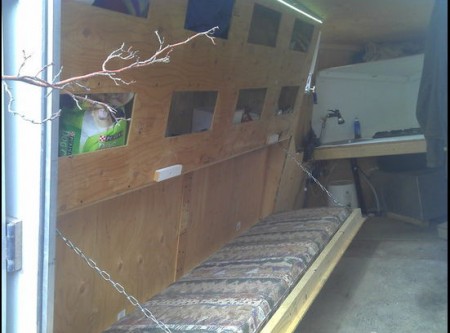 You can see the sink and cook stove here.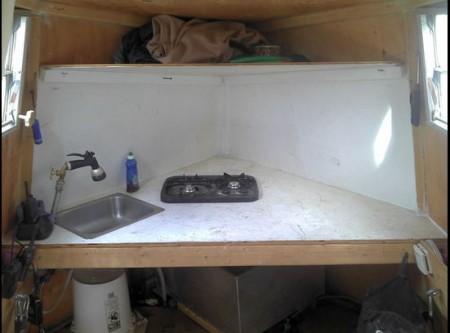 He says that he is selling it so he can make himself another one on an eight foot frame (instead of seven feet). It looks like an interesting addition into the lexicon of homebuilt campers!